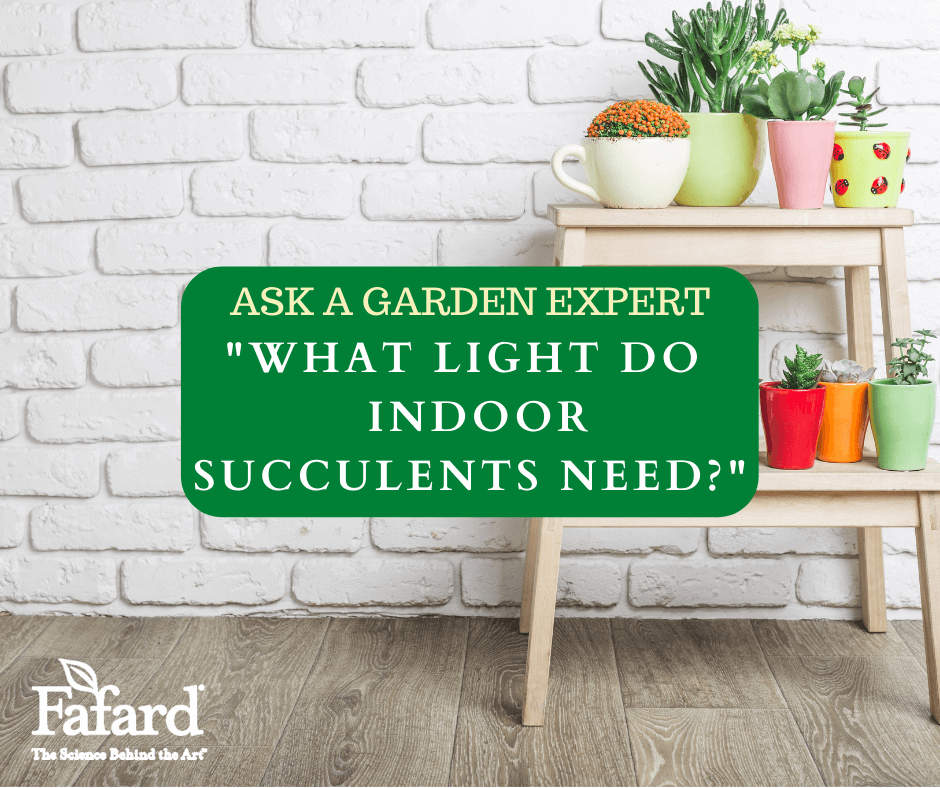 "I'm new to the succulent world. Now that winter is fast approaching, I'm wanting to learn about indoor lighting for the succulents. Any helpful information would be so appreciated. Thank you so much!" Maria of Young Harris, Georgia
Answer: Truly, it depends on the succulent. Most grow best in natural sunlight, while others perform better in bright, indirect sunlight. As a rule, most spined cacti prefer direct sunlight as do many broad-leaved succulents, like kalanchoes, and sedums. A few for bright indirect light are Christmas cactus (Schlumbergera spp.), jade plant (Crassula ovata), and Mother-in-Law's-Tongue (Sansevieria trifasciata). Here are some more lighting details along with some grow-light options, if you lack sunny windows.
Sunlight for Succulents
South-facing windows are always the sunniest, so place your plants along these or in a sunny room that has excellent direct of indirect light for your succulents. Bright, indirect light can be found just outside of the direct sun rays. It feeds the plants but won't burn the foliage of more shade-loving succulents.
Grow Lights for Succulents
Here are your indoor grow light options listed from the lowest to the highest price. You can use these if you lack good sunlight in your home.
1. Fluorescent Lights: There are several ways to go with fluorescent bulbs. The cheapest way is to use a balance of warm/red and cool/blue bulbs. Together they cover much of the light spectrum, but not all. Some fluorescent bulbs are specially designed for plant growing and cover more of the spectrum–up to 94%. In general, fluorescent bulbs are not very strong, so they must be placed just inches above plants for best light reception and growth. Most growers choose shop-light fixtures, which support long bulbs.
2. Metal Halide (MH) and High-Pressure Sodium (HPS) Lights – These bulbs can be quite expensive (both the bulbs and fixtures) and have high heat output, but they are stronger and can be used to grow larger plants. MH bulbs cover much of the warm/red light spectrum, which is best for foliage growth, while HPS bulbs cover more of the cool/blue spectrum, which is best for flowering. For this reason, these bulbs are often paired to cover a full spectrum for plant growth. If you want to use both bulb types, choose a fixture that will accept each.
4. LED – Great strides have been made regarding full-spectrum LED growing lights, and they are now superior to both fluorescent and MH-HPS options. They can be pricy, but they are long-lasting, full-spectrum, lack heat output, and require less energy. They are also stronger and can be used to grow larger plants. (Click here to learn more!)
Happy Succulent Growing!
Jessie Keith, Fafard Horticulturist