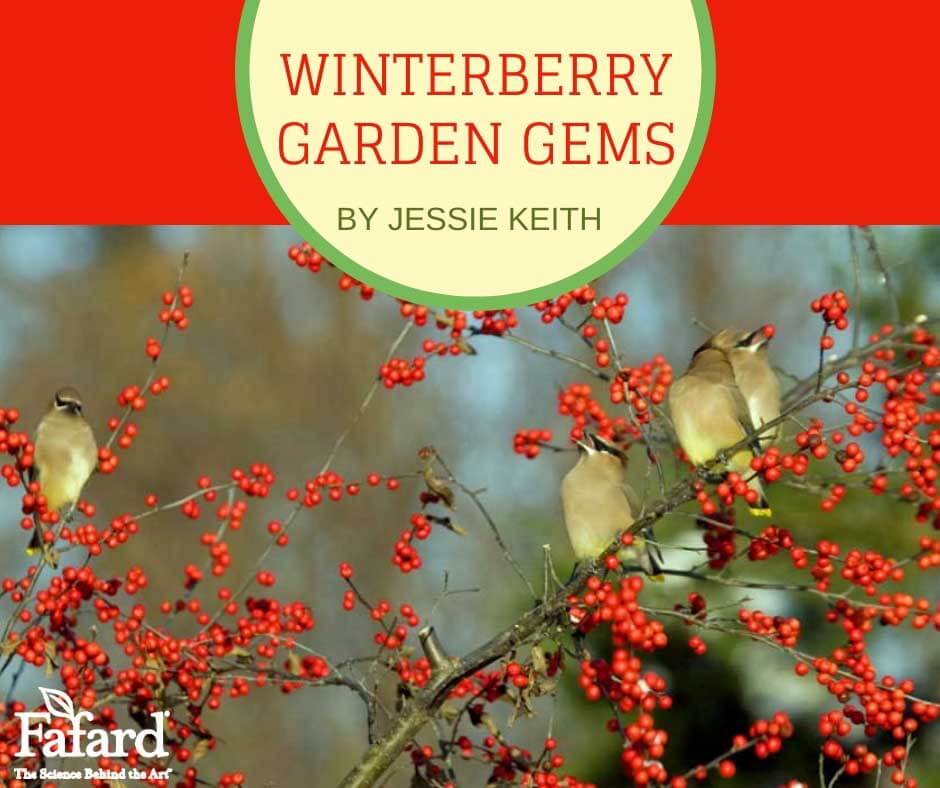 Berries of cardinal red, golden yellow and orange stud the branches of winterberries (Ilex verticillata) like late-season gemstones. When planted together in masses, they offer clouds of landscape color that can be appreciated both close up and from afar. Cut branches the for festive holiday arrangements or simply keep them outdoors for the birds to eventually devour after more desirable winter food becomes scarce.
Winterberry Origins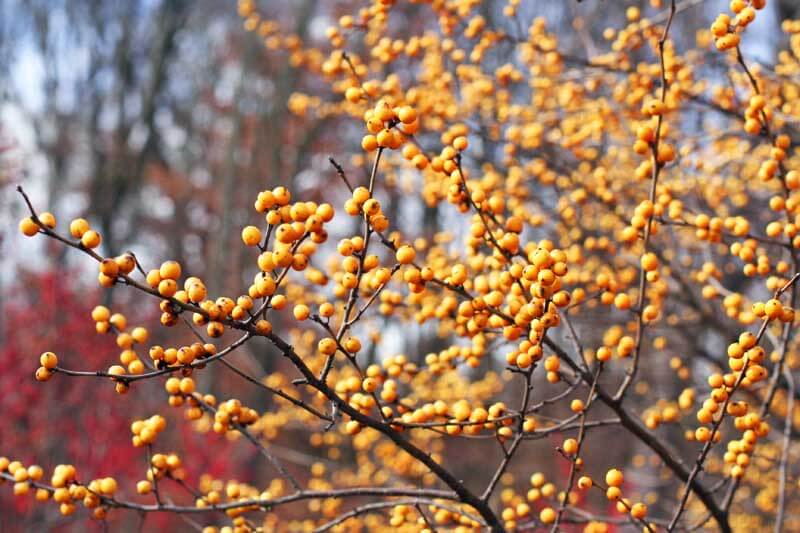 These are the shrubs for winter. Native to the whole of eastern North America, winterberries are deciduous hollies that offer little more than inconspicuous white flowers in early to mid-spring and green foliage in summer, but when they produce their bright berries in fall, and the leaves drop, they glow.
Like most hollies, they are dioecious, which means some plants produce male flowers and some produce female flowers. Only the female flowers produce fruit, so it is essential to know the sex of your plants because a male pollenizer is required. For this reason, varieties are sold as either male or female, so be sure to plant at least one of each. For larger plantings of winterberry, plant one male shrub to every five females.
There is no shortage of cool, fun winterberry varieties for the landscape. and each year more are introduced. With the newer, better variants, these shrubs become more and more popular with homeowners. Many have denser, larger berries. Others come in warm shades other than red.
Red Winterberries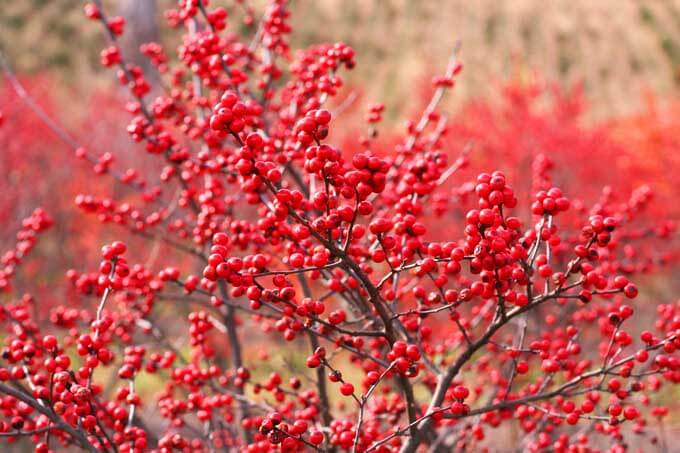 Of the red-berried selections, Berry Nice® has bright red, medium-sized berries that heavily cover the branches of this tall shrub and remain for a long time into winter. Another with lots of berries is Berry Heavy®, the difference being that the berries are quite large. The more delicately fruited 'Sparkleberry' is an introduction by the U.S. National Arboretum, which has very long-lasting scarlet fruits that appear on large, upright shrubs. And one cannot write about winterberries without mentioning the classic 'Winter Red', which is a reliable variety with consistently beautiful red fruit. The dwarf 'Red Sprite', which reaches only 3 to 5 feet, is a pretty variety for small gardens. All of these female shrubs can be pollinated by the male 'Mr. Poppins'.
Orange and Gold Winterberries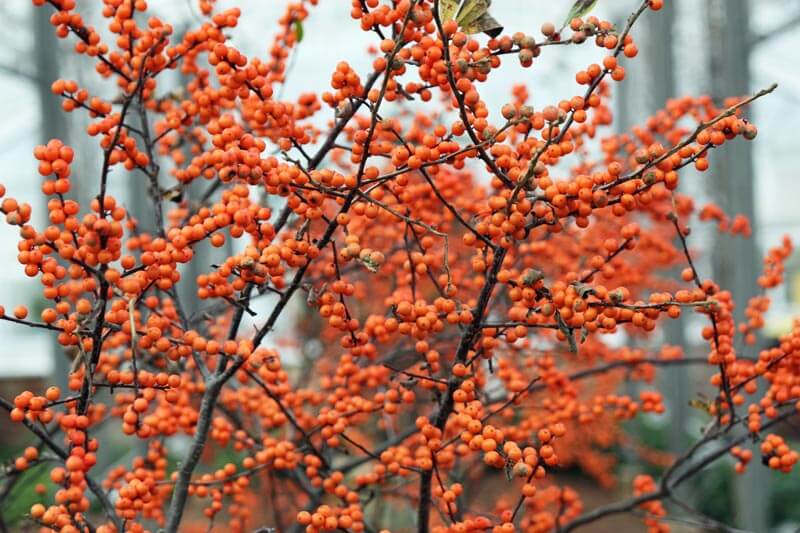 The tangerine-berried 'Aurantiaca', is tall and vigorous and looks uniquely beautiful in winter. Plant it alongside yellow- and red-twigged dogwoods for a real color explosion.
Of the gold and yellow-berried varieties, the classic 'Winter Gold' offers consistent good looks with its rich, golden berries. Berry Heavy® Gold is a new variety that becomes so heavily loaded with bright gold berries it literally drips with color.
Growing Winterberries
Winterberries are adaptable, thriving in full to partial sun and moist to average soils on the acid side. Fruiting is most spectacular in plants given fuller sun.
Before planting a new winterberry, be sure to amend the soil with organic-rich amendments like Fafard Premium Natural & Organic Compost Blend and Canadian Sphagnum Peat Moss. New shrubs are best planted in spring but are also cold tolerant enough to be planted in fall
Winterberries of all colors look outstanding when planted together in great swaths. Their bright, cheerful good looks consistently make a big landscape statement that will have your friends wanting to plant their own.