Garden Journaling: How To Plan Your Dream Garden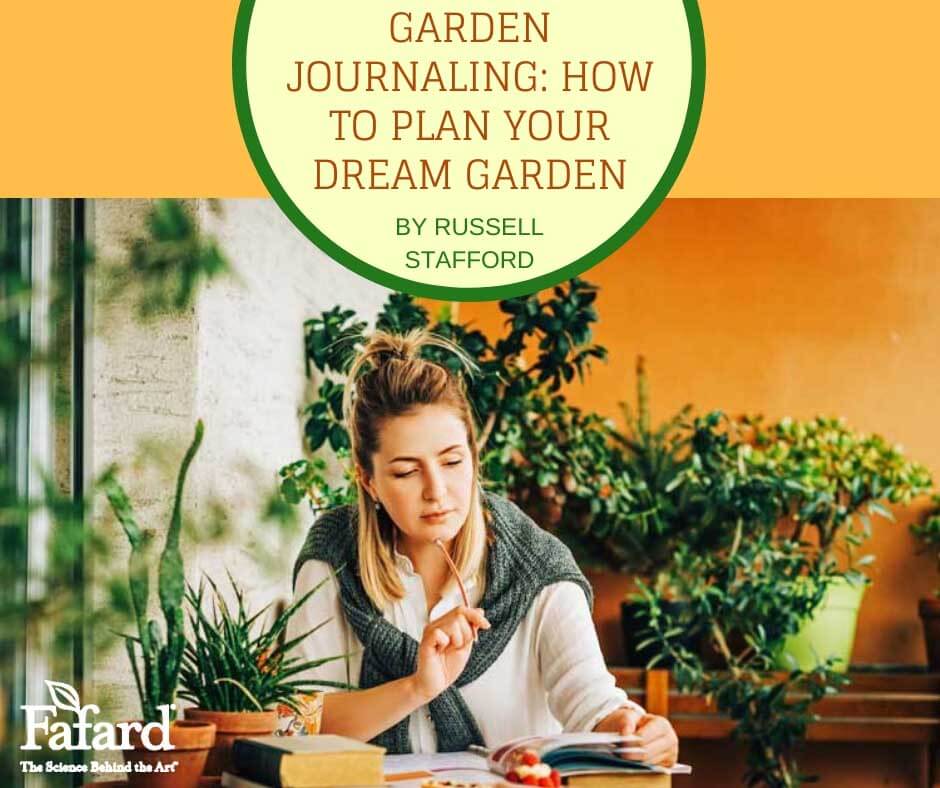 A journal is one of the best tools for achieving the garden of your dreams. Your recorded observations of what's happening today will give you a clearer vision of what to do tomorrow – and many years beyond.
Starting Your Garden Journal
A note pad, smartphone, and/or computer are all you need to build your journal. Use them to record the dates and details of significant garden happenings, such as the following (with photos, if desired):
Flowering and leaf-out times for key garden plants;
Impactful weather events such as freezes and storms;
Disease and pest outbreaks;
Sowing and planting (including what was planted and where);
Important maintenance activities such as mulching, shrub and tree pruning, harvesting, and major weeding;
Garden amendment, fertilization, and other soil preparation strategies;
What succeeded and what performed poorly.
Do a weekly journaling stroll around your garden. When you see something that delights or concerns you or otherwise grabs your attention, take a note or a photograph (or both). Is the perennial border up to something particularly spectacular this week? Are sawfly larvae skeletonizing the swamp hibiscus? Does the rhododendron by the front entry need to be replaced? Make a note (with the date!), along with any associated thoughts that might come to mind.
Garden Journaling Methods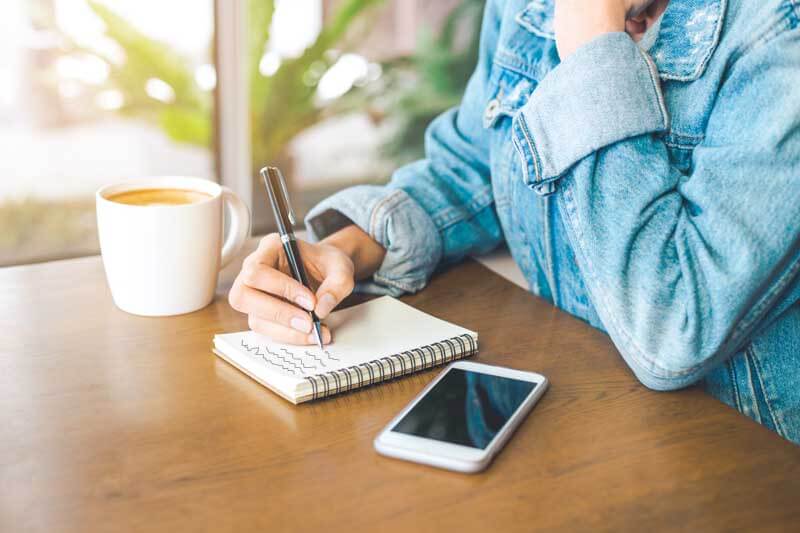 Traditionalists will opt for hand-written journals, but Smartphones make especially good journaling tools, especially for photos. Not only are photos automatically dated, but you can also add text to them and store them by subject. Smartphones are also good for note-taking, via apps such as Google Keep (which can link notes to photos). Then you can organize printed photos and other physical records (such as receipts and empty seed packets) in a binder with plastic pocket sleeves.
If you are one for the computer and a stickler for the details, consider creating spreadsheets to track trends in seed germination, harvests, flowering dates, pest appearance, and so forth. In time, you can create charts showing the ebbs and flows of your garden. These can be very informative.
Winter Garden Journaling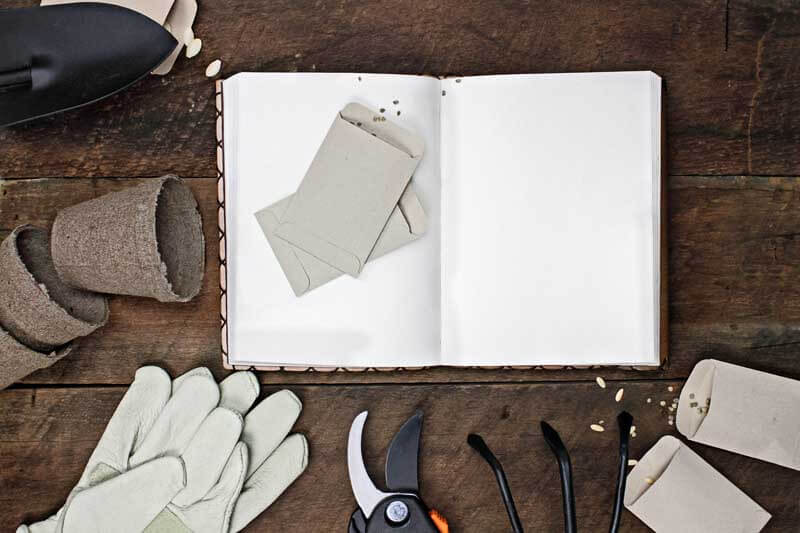 Gardening and journaling continue through winter. There are bulbs to force, catalogs to peruse, seeds to order and plant, house plants to enjoy and maintain, and any number of other winter gardening activities to complete and chronicle. It's also the time to reflect on gardening seasons past and future. What were the garden's highlights and successes this year? Where did it fall short? What are your visions and overall goals for next year, and beyond? Get it all down on paper (or microchip).
Finally, winter is the time to organize any notes, photographs, and data from the past year that are still at loose ends. For example, a spreadsheet of the year's planting data – including plant/seed source and sowing/planting information – will be essential when you get around to ordering and planting next year's seeds and plants. You can move a copy of the spreadsheet to your smartphone, to join the rest of your journal information. A well-stocked, well-organized garden journal from the previous year is just what you need to get rocking in the upcoming year.
Garden Journaling for Design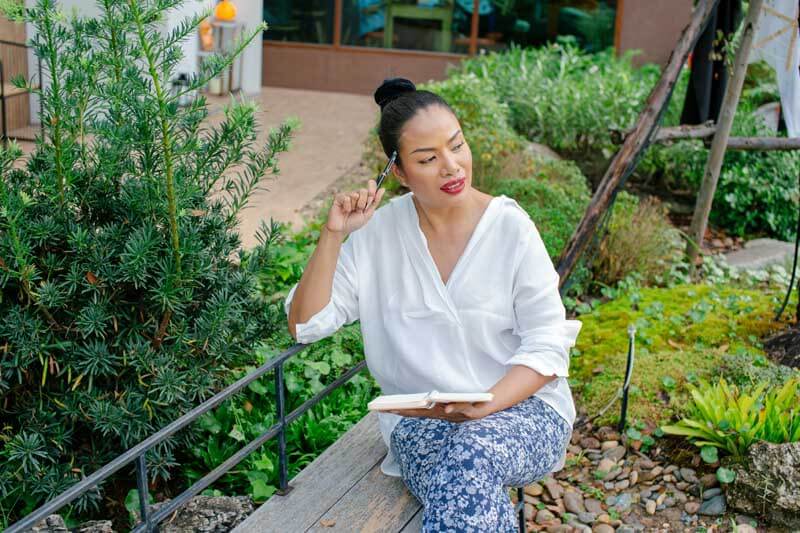 Journals are essential for the dynamics of garden design. Your journal will make the greatest impact have these essential planning and design materials on hand:
Documentation of the garden site's layout and characteristics, including maps/plans, soil test results, sun and wind exposures, grades, and extant plantings;
Garden design ideas and plans, including drawings and plant lists;
An "encyclopedia" of information of special interest to you and your garden, comprising entries on plants, materials, gardening techniques, and other relevant subjects (be sure to include a file on Fafard's outstanding lineup of potting soils and soil amendments!);
Short-term and long-term garden calendars, specifying the sequence of yearly gardening activities, and the long-term (e.g., 5-year) plans for maintaining or renovating the garden and for implementing designs.
Combine these elements with the detailed observations of your journal, and you'll have all the ingredients to make your dream garden a reality.
Content Disclaimer:
This site may contain content (including images and articles) as well as advice, opinions and statements presented by third parties. Sun Gro does not review these materials for accuracy or reliability and does not endorse the advice, opinions, or statements that may be contained in them. Sun Gro also does not review the materials to determine if they infringe the copyright or other rights of others. These materials are available only for informational purposes and are presented "as is" without warranty of any kind, express or implied, including without limitation warranties of merchantability, fitness for a particular purpose, and non-infringement. Reliance upon any such opinion, advice, statement or other information is at your own risk. In no event shall Sun Gro Horticulture Distribution, Inc. or any of its affiliates be liable to you for any inaccuracy, error, omission, fact, infringement and the like, resulting from your use of these materials, regardless of cause, or for any damages resulting there from.