A Historic Spring Gift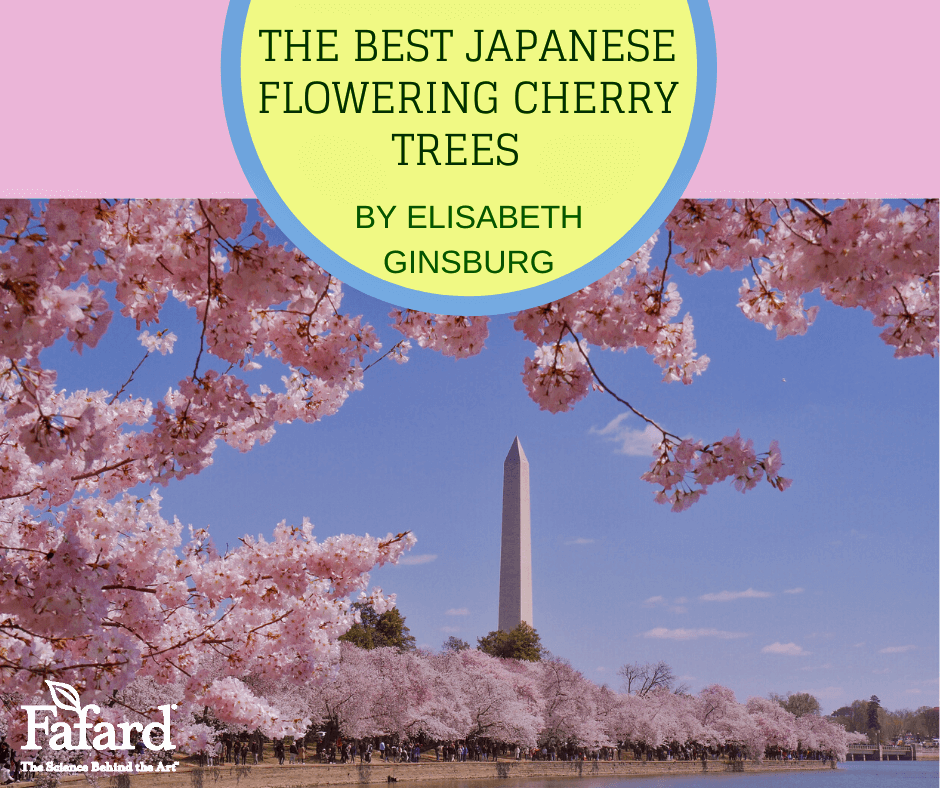 In 1912, the people of Japan donated over 3,000 flowering cherry trees to the people of the United States as a gift of enduring friendship. Planted around and near the Tidal Basin in Washington, D.C., the trees delighted visitors and gave birth to a festive seasonal tradition. It is no surprise that home gardeners clamored for Japanese cherry trees.
Most of us don't have room for the kind of large-scale cherry tree plantings that wow Washington visitors, but even a single tree can put on a glorious garden show. Some dwarf varieties will even flourish in large containers, a boon to gardeners with limited space.
Flowering Cherry Basics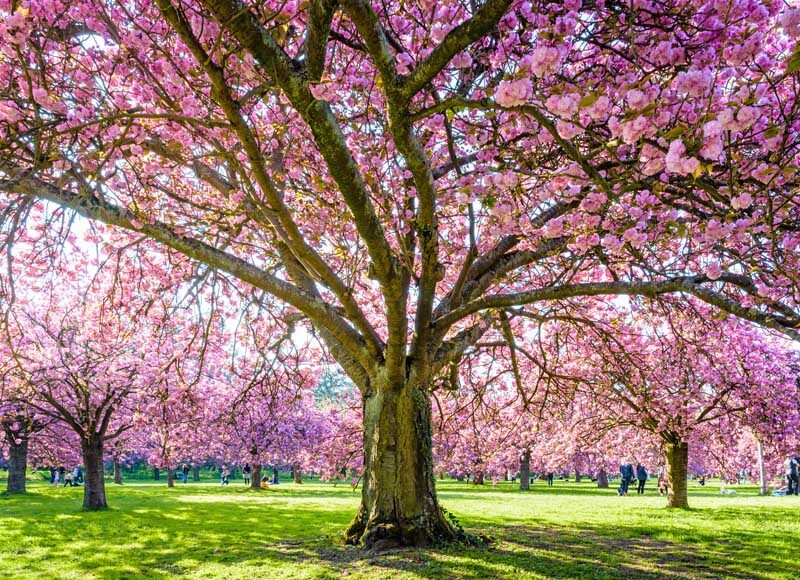 Cherry trees belong to the genus Prunus, which is part of the rose family, Rosaceae. Some are commercially important for fruit production, but the famous Japanese cherry trees are just grown for their flowers. These include several species native to Japan, and other areas of Asia, that produce glorious single or double spring blooms in shades of pink, rose, and white.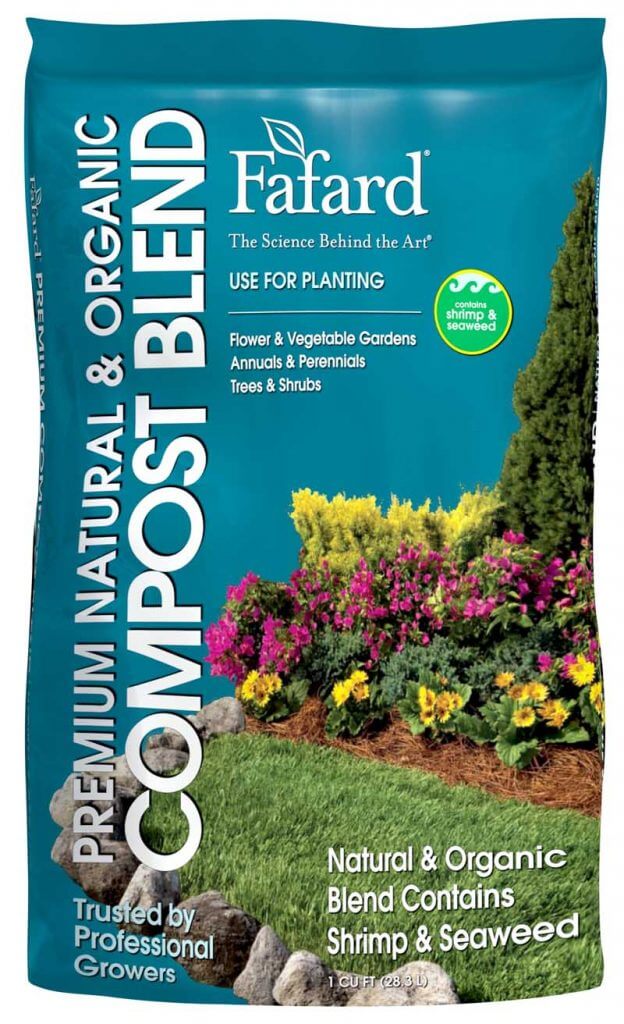 Which Japanese flowering cherries are best for your garden? Size, growth habit (upright or weeping), flowering time, and blossom color or configuration are the most frequent criteria for tree selection. All flowering cherries have similar cultural needs, which include sunny locations, well-drained soil and (preferably) shelter from damaging winds. No matter which cherry you choose, give it a good start by filling the planting hole with soil amended with Fafard® Premium Natural & Organic Compost. (Click here for a full tutorial on how to plant trees and shrubs.) Young trees also need regular watering while they establish root systems and may require support to keep them upright during the first year.
The following are among the loveliest and most popular flowering cherry choices.
Sargent's cherry (Prunus sargentii, Zones 4-7, 20-30 feet)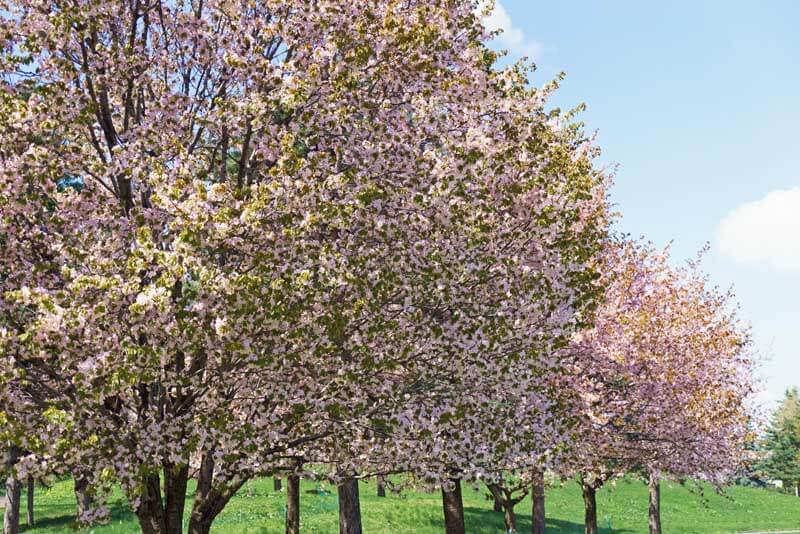 Sargent cherry is famed for providing multi-season interest. Its bark is remarkable—a rich, lustrous shade of reddish-brown, marked by horizontal striations. The mid-spring blooms are usually soft pink to deep rose and may be single or semi-double on trees with rounded crowns. When the flowers fade, toothed, oval leaves appear in a shade of shiny dark green. In fall, those leaves turn bronze to red.
The Sargent cherry hybrid 'Accolade', is a popular variety with rose-pink buds that open to soft pink, semi-double flowers. Its fall leaves turn shades of orange and yellow.
Japanese flowering cherry (Prunus serrulata, Zones 5-8, 15-35 feet)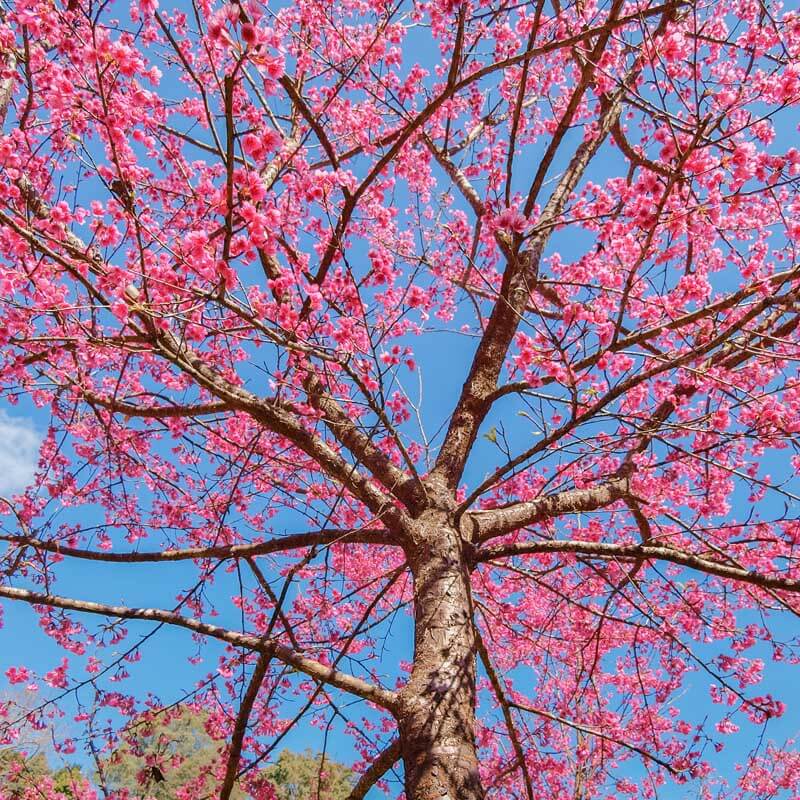 Among the most popular Japanese cherries, Prunus serrulata is not usually sold in species form. Instead, merchants offer grafted or non-grafted varieties, like the extremely popular, double-flowered 'Kwanzan'. Mature trees generally have a rounded or vase-shaped habit. While the mid- to late-spring flowers are the main attraction, the foliage is also appealing, with a reddish cast in spring, followed by glossy green summer leaves that turn red to bronze in autumn. The variety, 'Amanogawa', features a space-saving columnar habit and fragrant, shell-pink flowers. 'Shirofugen' is another fragrant variety with near-white double flowers. 'Shirotae', sometimes known as 'Mt. Fuji', is also popular and widely available. Its flowers are palest pink to white, semi-double, and fragrant.
Higan cherry (Prunus subhirtella, Zones 4-8, 20-30 feet)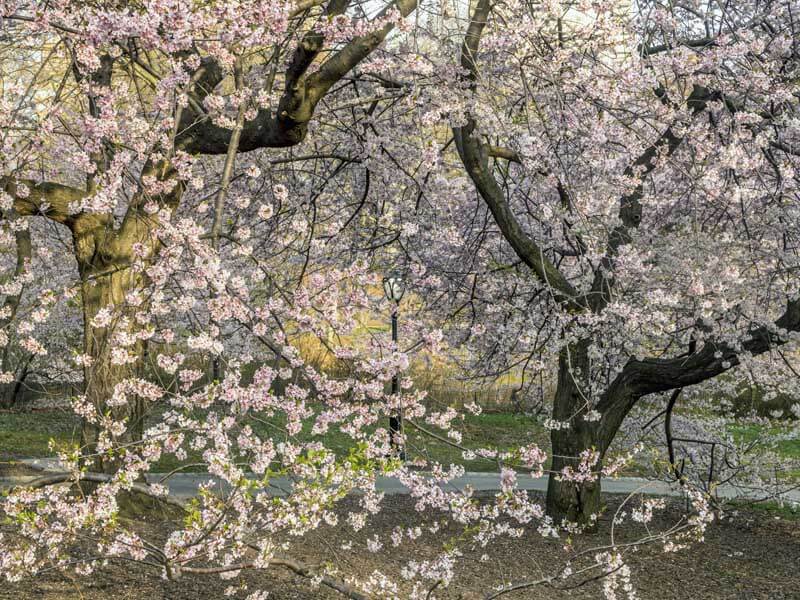 Higan or spring cherry is rarely available in species form. One of the best-known varieties is 'Autumnalis Rosea', which produces double pink flowers in early to mid-spring and a smaller number of blooms in the fall, leading some people to think the tree is suffering from seasonal confusion! Tree guru Dr. Michael Dirr, Professor Emeritus at the University of Georgia, characterizes Prunus subhirtella as "among the most cold-, heat-, and stress-tolerant [of the] ornamental cherries."
Weeping Higan cherry (Prunus pendula, Zones 5-8, 15-25 feet)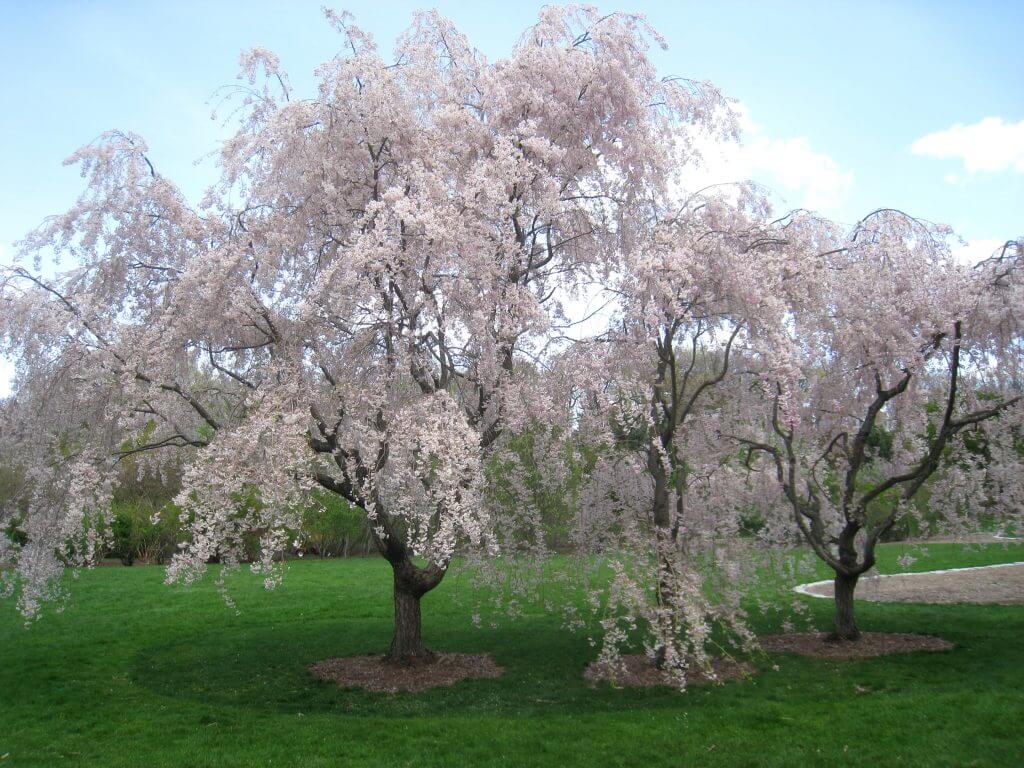 Characterized by its distinctly weeping habit and early spring flowers, Prunus pendula has also been known to cause confusion among experts, who sometimes characterize it as a variety of Prunus subhirtella. What matters most is not the name but the habit, which is graceful and cascading or weeping. Clusters of white or pink flowers appear on trees in early spring. Available weeping varieties include 'Pendula Rosea', with pink blooms, 'Pendula Rubra', sporting darker rose flowers, and Extraordinaire™, with double pale-pink blossoms and fall leaves of burgundy.
Compact Japanese Flowering Cherries
Choose the right varieties, and you can have all the beauty and drama of traditional Japanese cherry trees in a compact form. The hybrid 'Snow Fountains' is a weeping, white-flowered type that grows only 8 to 15 feet tall. Reaching only 7 to 8 feet tall and wide, 'Kojo-No-Mai', a variety of Fuji cherry (Prunus incisa, Zones 5-9), is perfect for containers. The pale pink, bell-like flowers are a little different in shape than those of other flowering cherries but equally beautiful. Elongated leaves are green during the growing season but turn flame red in the fall. Another exceptional tiny Fuji cherry is Proven Winner's Zuzu®, which reaches just 5 feet and has fully double pink flowers. To maintain a tree shape, trim off any shoots or branches that appear below the crown.