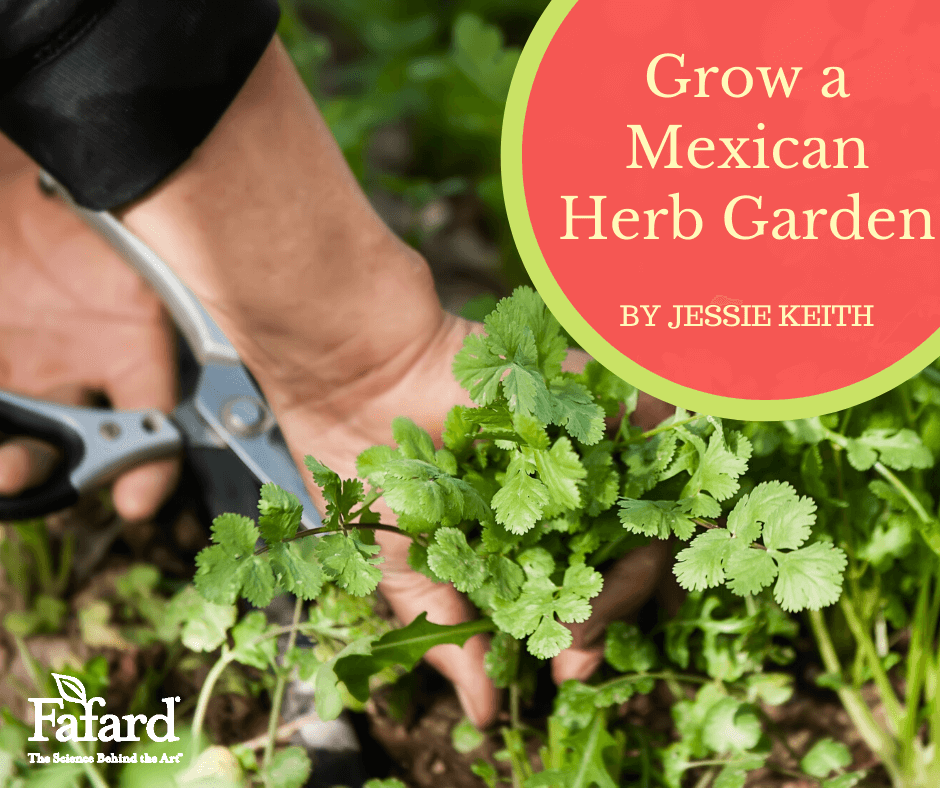 Several key herbs and peppers create the foundation of Mexican cuisine. Everyone knows and loves cilantro and chile peppers, but have you ever tried epazote, Mexican oregano, or Mexican mint marigold? Add some authenticity and good flavor to your Mexican dishes this season with these herbs and spices!
Mexican Herbs
Some of the herbs essential to Mexican cooking originate from the Old World, such are cilantro, cumin, and Mexican thyme. But, most other herbs common to Mexican cuisine are regional natives that have been used to flavor the traditional foods of indigenous peoples for thousands of years.
Annatto
Annatto (Bixa orellana, 20–33 feet, USDA Hardiness Zones 10-12), also called lipstick tree or achiote, is a tender tropical tree or shrub, but it can be grown and trained as a container specimen in cold-winter zones. It is native to the tropical Americas where its seeds have been used to impart sweet, peppery flavor, and bright orange-red color to foods for centuries. Southern Native American tribes also used it to color their skin and hair.
Gardeners in temperate areas can grow annatto in containers that can be brought outdoors in summer and overwintered in a sunny indoor location. They grow best in slightly acid soil that is evenly moist and fertile. Fafard® Professional Potting Mix is a good potting mix choice. Plant them in a large container, and keep them well pruned. In a couple of years, the evergreen shrubs will begin producing clusters of pretty, five-petaled pink flowers followed by hairy brownish-orange pods. These pods are filled with orange seeds that can be dried and enjoyed for cooking.
Epazote
The aromatic leaves of epazote (Dysphania ambrosioides, 2-3 feet, USDA Hardiness Zones 8-11) have a distinctive fennel taste when raw and develop a citrusy flavor when cooked. The leaves are commonly used in moles and soups. The rangy plants are not attractive, so surround them with prettier herbs, if garden appearance is important to you. The seeds are toxic, so cut back the flower heads to keep plants from setting seed. The leaves can also be a skin irritant for some.
Cilantro
The flavorful leaves of cilantro (Coriandrum sativum, 18-24 inches) are common in many Mexican dishes and salsas, and the seeds are ground to make the spice, coriander. Cilantro is a cool-season annual herb that grows best in spring and fall. It prefers full sun and well-drained, fertile soil. Its frilly white flowers set round seed heads that readily self-sow, so don't be afraid to sprinkle some of its seeds on the ground after it has begun to die back.
Cumin
Cumin (Cuminum cyminum, 12-15 inches) is a warm-season, drought-tolerant annual that has feathery, aromatic leaves that can be added to salads. Its flower heads look like delicate Queen-Anne's-lace blooms. Once they have set seed, collect the seeds, and grind them to make the spice cumin. Grow it as you would cilantro, and give the plants at least three months to produce seed. Cumin is a key component of taco seasoning but also has a place in more traditional Mexican dishes.
Mexican Oregano
Native to the American Southwest down to Central America, Mexican oregano (Lippia graveolens, 2-4 feet, USDA Hardiness Zones 9-11) tastes a bit like oregano but has a distinctive lemony flavor. The leaves are used to season meats, beans, and vegetables. Mexican oregano is a small, open shrub that bears clusters of pretty white summer flowers (similar to the blooms of Lantana camara), which are pollinated by butterflies. Its leaves can be used dried or fresh.
Mexican Thyme
This semi-succulent African herb was brought to Mexico by the Spanish. Mexican thyme (Plectranthus amboinicus, 12-24 inches, USDA Hardiness Zones 9-11), also called Cuban oregano, has a strong oregano-like flavor and can be used fresh or dried to flavor meats. It grows best in partial sun and produces spikes of pretty lavender flowers during the growing months. This tender herb can be brought indoors in winter as a potted plant and is easy to propagate from cuttings. It likes well-drained potting soil, like OMRI Listed Fafard Natural & Organic Potting Mix.
Mexican Mint Marigold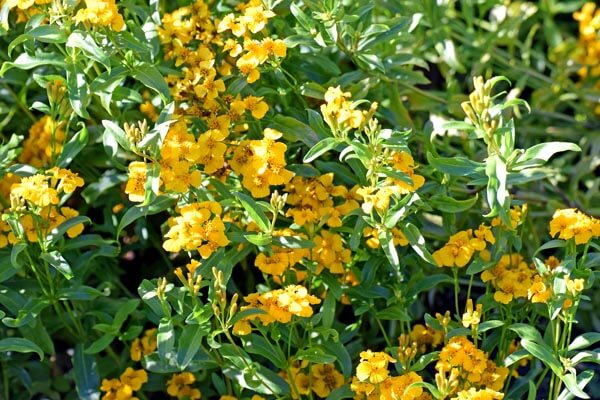 Mexican marigold (Tagetes lucida, 18-24 inches, USDA Hardiness Zones 8-10) is a native of Mexico and Central America, so it will tolerate high heat and drought. The slender, fragrant leaves of this herbal marigold are used to flavor pork, chicken, and vegetables. The shrubby tender perennial bears pretty yellow flowers in summer that attract bees. Grow it in full sun and average soil with good drainage.
Mexican Peppers
Peppers are New World plants native from southern North America to northern South America. Many different varieties are used to flavor food in Mexico, but several are more common in traditional foods.
Plant all peppers in full sun and provide them with well-drained soil fortified with Fafard Premium Natural & Organic Compost. They will also grow better if fed with a tomato and vegetable fertilizer. Their small white flowers are bee-pollinated, so be sure to avoid using insecticides on them. Most peppers require staking or caging to support their heavy fruits. (Click here for our video about pepper growing.) Here are three essential peppers for Mexican cooking.
Jalapeño
Favored for spicing up salsas, jalapeño peppers (Capsicum annuum, 24-30 inches) are often harvested green, though they will mature to a deep red color. Like all peppers, they are warm-season vegetables that thrive in heat and will tolerate drought. Jalapeños have medium heat (3,500 to 8,000 Scoville Heat Units).
Poblano (Ancho) Chile
The poblano chile (Capsicum annuum, 2.5-4 feet, has mild heat (1000-1500 Scoville Heat Units), and its origin is attributed to Puebla, Mexico. The peppers mature to a purplish brown, and when dried are called ancho chiles. The tall plants must be supported with a sturdy cage. These are the classic peppers used for chiles Rellenos and when dried they are used to flavor moles.
Serrano Chile
Spicy serrano chiles (Capsicum annuum, 2–4 feet) are generally harvested red and added to fresh salsas. They are spicy (10,000–23,000 Scoville Heat Units), very flavorful, and sweet when fully mature. One plant will produce a wealth of peppers.
Any one of these herbs or peppers will spice up your garden and cooking, so consider planting your own Mexican herb garden this season!