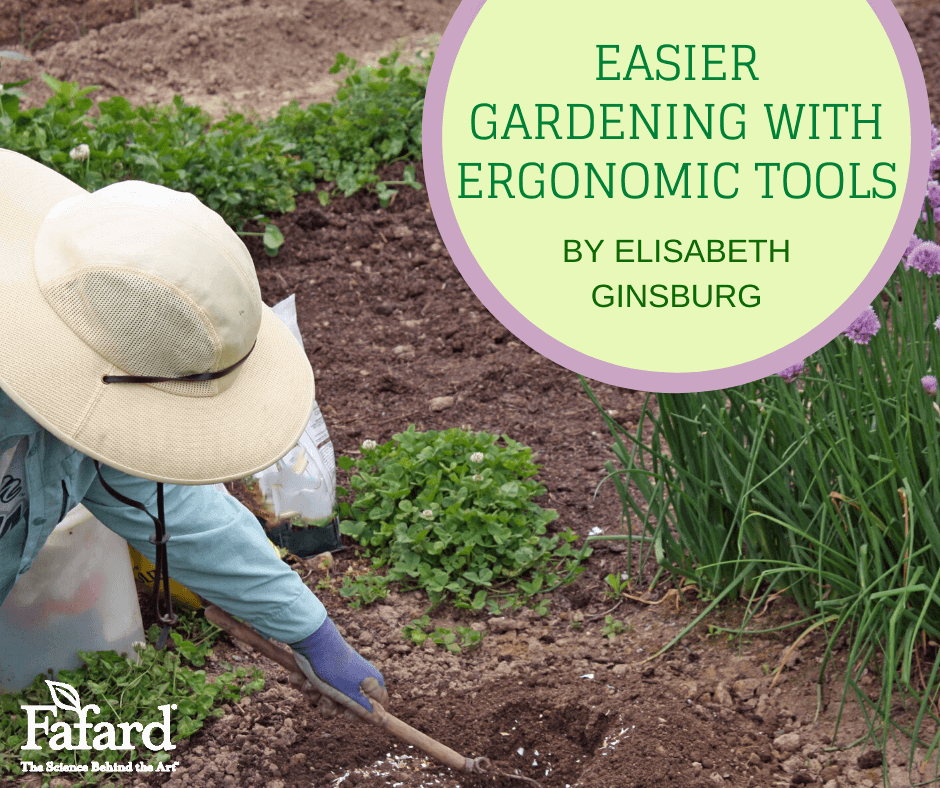 Gardening is a great equalizer. Anyone—from the tiniest child planting sunflower seeds to the retiree happily nurturing enough tomato plants to feed the neighborhood—can enjoy it. But young or old, each of us has physical strengths and weaknesses. Listen to a committed gardener for more than a few minutes and you will probably hear something about aches and pains. These common complaints eventually led to a happy collision of engineering and horticulture. Ergonomic gardening tools* were born.
Coined back in 1949, "ergonomics" is the science or study of ways by which tools, utensils, and systems can be made safer and easier to use. An "ergonomically designed" garden hoe, for example, may feature any or all of the following: a padded handle, an easy-to-use shape, or an attachment that gives the user a longer reach. Once a rarity, ergonomically designed tools are now fixtures in every lawn and garden product category, lining shelves at garden centers and big box stores. Each gardener has to find the combination of ergonomic options that works just right. Recommendations can help, but for most of us, trial and error still yield the best results.
Cushioning and Padding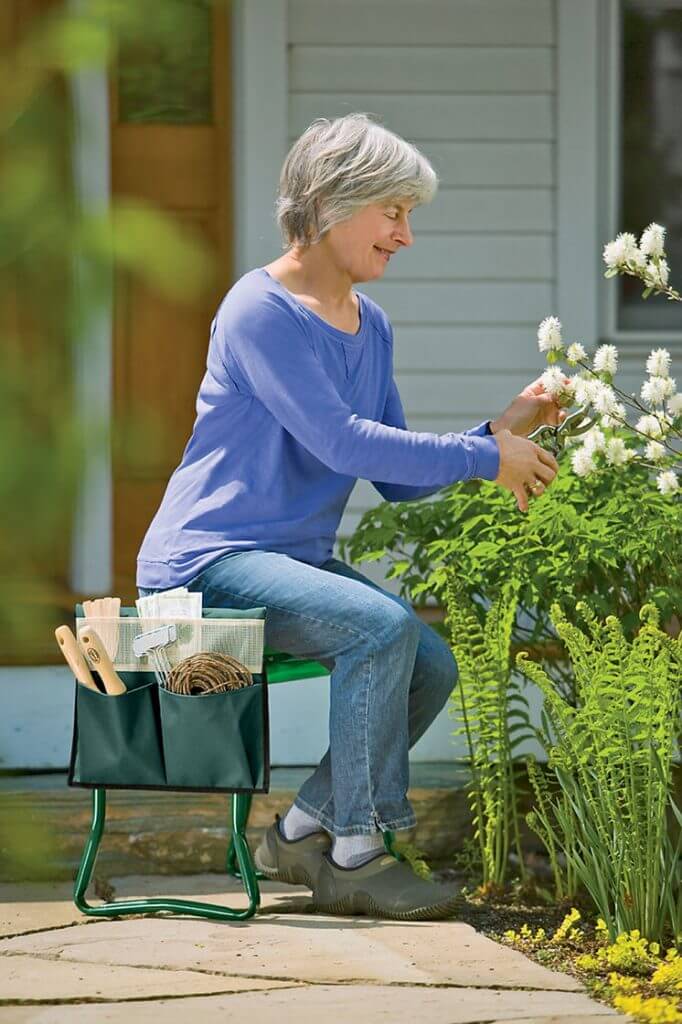 A little extra padding attached to tools, equipment, or clothing can yield big rewards in comfort. For those of us who like getting close to our plants by getting down on our knees, the range of ergonomic options is large. Cushioned kneelers or garden pants with pockets for padded knee inserts ease the toll on vulnerable joints. Some padded kneelers have long handles that help gardeners rise to their feet. When the kneeler is turned over, those same handles act as supports for the padded portion, transforming the kneeler into a seat.
Many standard garden tools, including hoes, rakes, spades, trowels and hand forks, are available with padded, easy-grip handles that provide shock absorption, and a secure grip for repetitive tasks and blister prevention. They are especially helpful to people with arthritis or other joint or muscle problems.
Easy-grip gloves, especially those with sturdy nitrile on the palms and fingers, make for a tighter hold on just about anything.
Shapely Options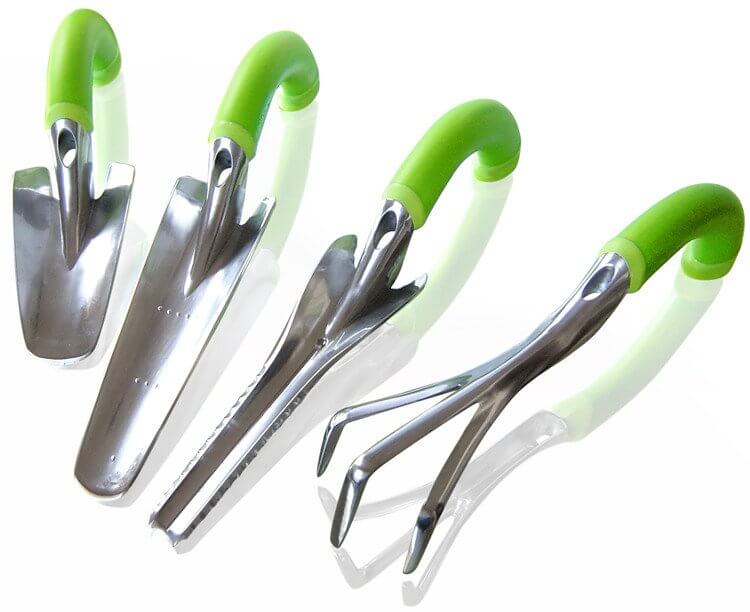 Ergonomics specialists have redesigned familiar tools into new shapes that allow gardeners to dig, rake, or hoe more effectively with less effort. Some trowels and hand weeders, for example, feature curved handles that conform to the shape of the user's hand, providing greater comfort and ease of use. Ergonomic rakes and cultivators may appear to have curvature of the spine, but the curves are actually designed to minimizing the effort involved in moving soil or leaves from one place to another. Spades may have enlarged stepping edges to prevent slipping while digging holes.
High-Rise Bedding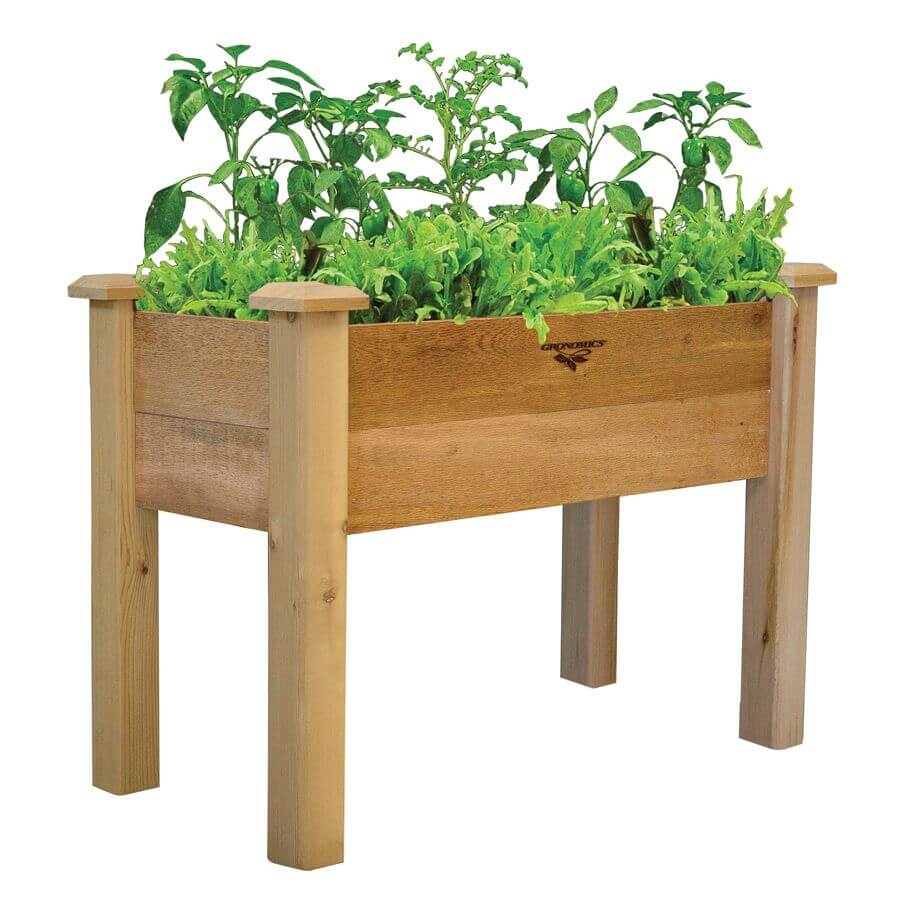 One of the greatest ergonomic advances of the past few decades has been the updating of an old idea—raising raised beds. Whether the challenge is poor soil quality or physical limitations, elevated growing beds offer a great alternative to traditional in-ground garden spaces.
Depending on the situation, raised beds can be anywhere from a few feet tall to waist high. Filled with a quality growing medium, including a high-grade amendment like Fafard Premium Topsoil, a raised bed can give anyone great results and maximum accessibility. The beds placed at the correct height and width have been a boon to wheelchair-bound gardeners, the elderly, or anyone with trouble bending and stooping.
Right behind raised beds on the accessibility spectrum are lightweight containers that can mimic the look of heavier terra cotta or concrete pots. Easier to lift and move around, these containers allow people with physical limitations and/or no green space at all the opportunity to grow flowers or edibles. Some containers have ergonomically designed handles or wheels on the bottom to add even more convenience and safety.
Reach Extenders

Gardeners who work from seated positions or those with limited ability to stretch and bend can get great results with extended-reach tools, including forks, spades, hoes cultivators and pruning saws, many of which also have easy-grip handles.
In the case of pruning saws, the extended reach capability often eliminates the need to climb ladders—a boon to those individuals with balance issues. Tools with easy-grip handles are even better because they are easier to manage! Just be sure to keep them away from electrical lines.
Seating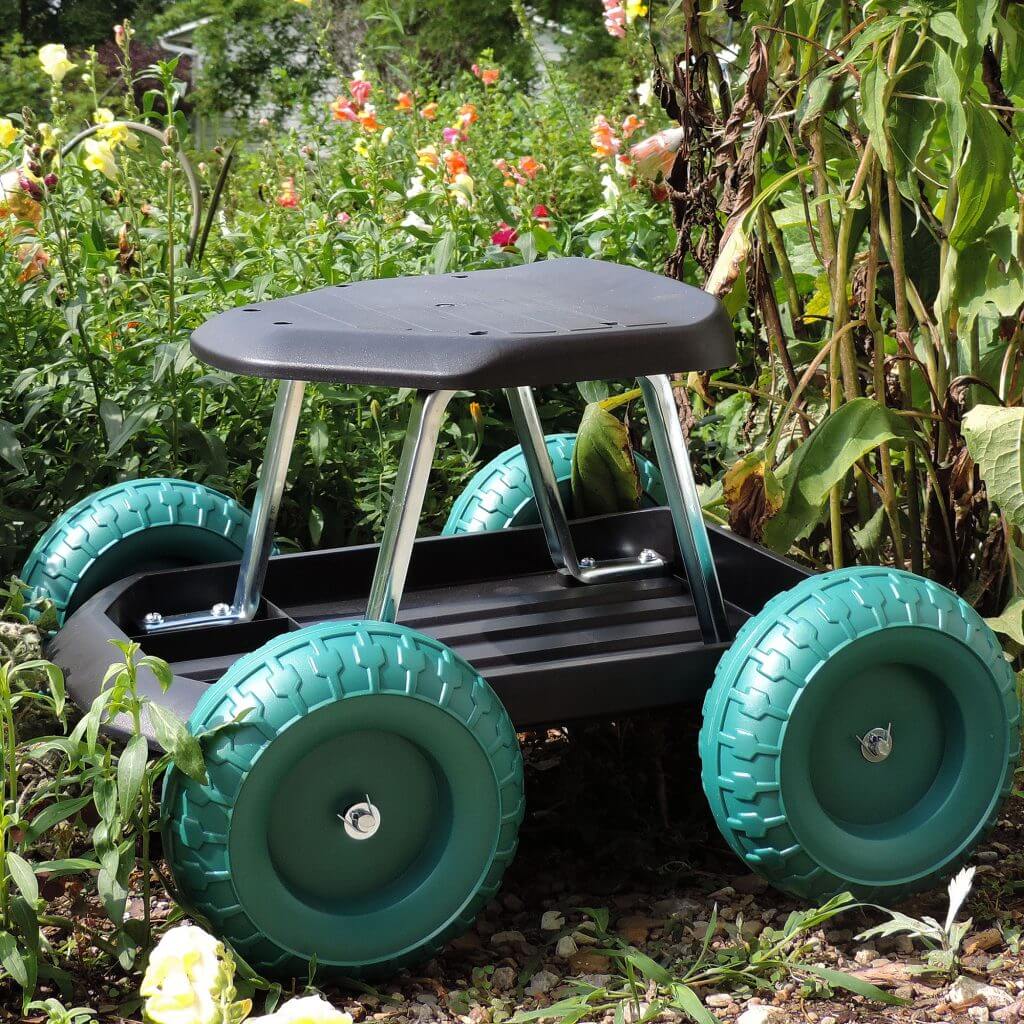 Older gardeners sometimes find it easier to sit than to kneel or bend. Folding garden seats or stools are inexpensive, lightweight and come even have pockets for garden tools. Wheeled garden scooters can roll along paths, carrying the gardener from bed to bed and providing secure seating for weeding or harvesting. Some scooters can also accommodate small garden trugs or equipment trays.
Watering
Traditional hoses tend to be bulky to lug around and cumbersome to coil and store. Newer hoses, either coiled or straight, are made of lighter materials, making them easier to carry, more flexible and less likely to kink. Sprayer nozzles are available with padded, easy-grip handles as well.
There are also many ergonomic watering cans. Most have a streamlined design with a long pour spout to take the strain off of hands and backs. More lightweight models that hold more water are best for gardeners that suffer from arthritis.
The advice for gardeners with any kind of physical challenge is to pay attention to their bodies. Aches and pains are a signal to rest the affected muscles and engage the greatest muscle of all—the brain—to figure out better ways to familiar chores. With a little help from ergonomic tools, anyone can make and maintain a garden.
*All tools mentioned are examples and not endorsements.