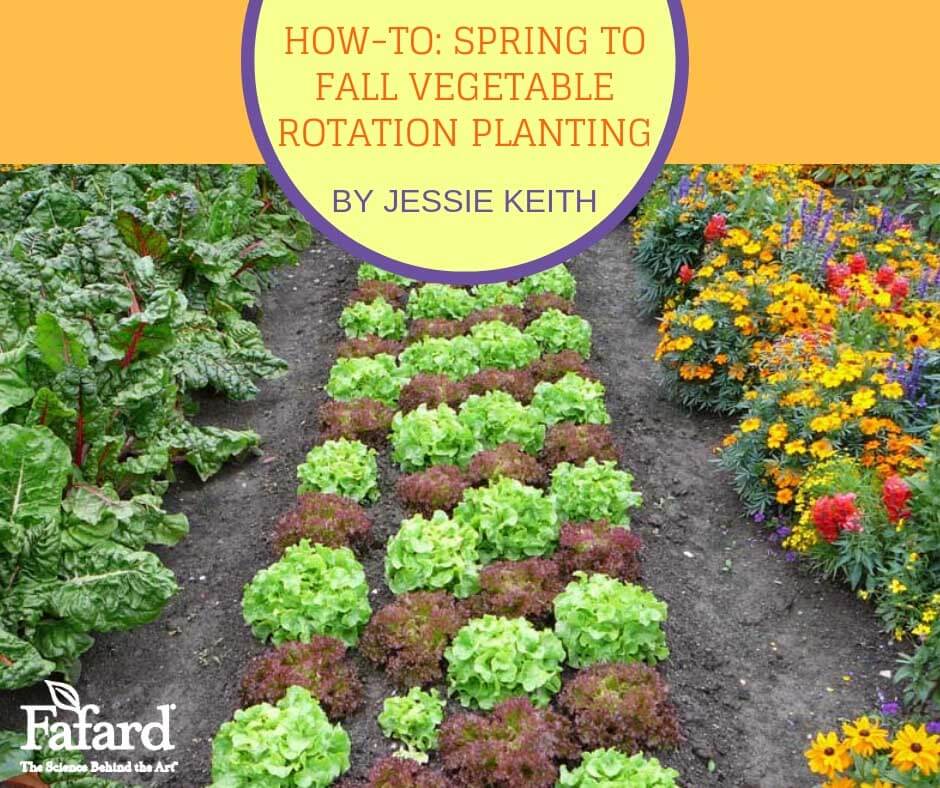 Vegetable gardening is a dynamic process. Gardeners have to shift from cool-season spring vegetables to warm-season summer vegetables back to cool-weather crops. In between, savvy gardeners rotate their crops to maximize their output and health. Here are some seasonal planting and rotation tips that will help vegetables transition effortlessly and produce well from one season to the next.

Planning for Rotation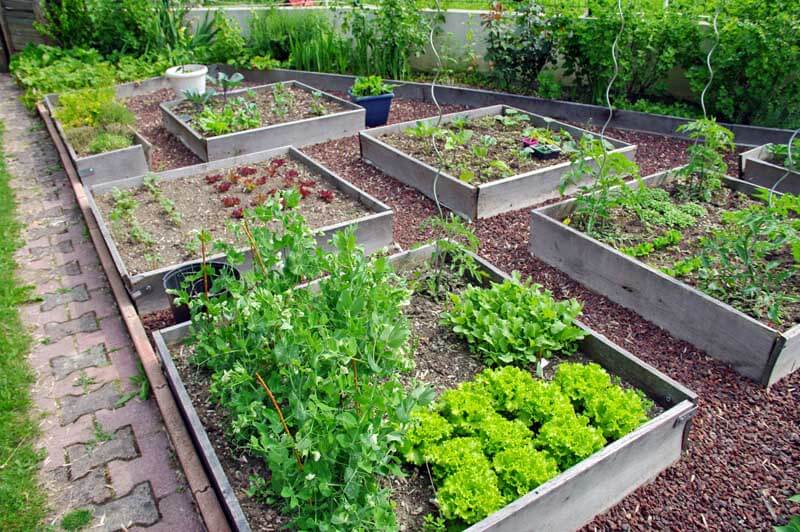 Vegetable gardens are not like perennial beds, you cannot establish a set planting design and stick with it from year to year. Instead, vegetable gardens must be divided into planting areas for easy rotation. Raised beds make it easy, but if you are working with standard in-ground rows or blocked beds, plan beds to accommodate a variety of crops of different sizes to anticipate yearly shifts.
A four-square design is a good option because it allows gardeners rotate crops on a four-year basis. Root crops, cole crops, and greens can be planted in one plot, Solanaceous crops (tomatoes, peppers, potatoes, and eggplant) can be planted in another plot, the third plot can be planted with squash, melons, and/or cucumbers, and the fourth plot can be planted with corn, beans, okra and/or sweet potatoes. Each year, the planting combo can be switched for a full rotation.
Rotation for Temperature Needs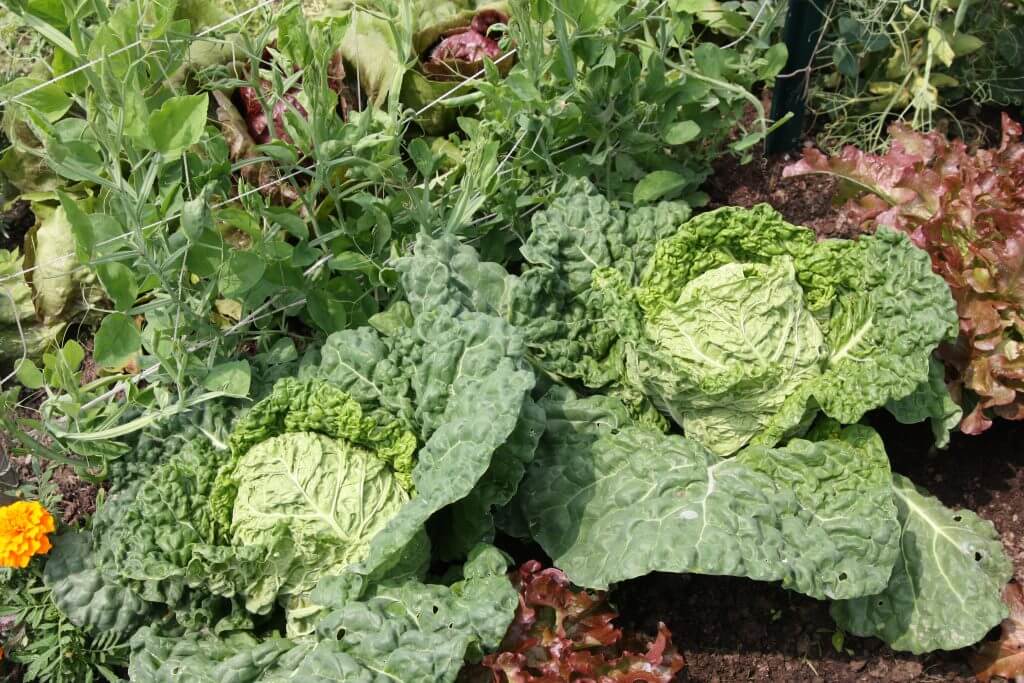 Longtime vegetable gardeners know that there are vegetables suited for cool months, warm months, and those that will thrive despite temperature fluctuations. Some of the basic crops that fit these temperature requirements include the following:
Cool-Season Vegetables: Cole crops (cabbage, cauliflower, collards, broccoli, broccoli rabe, kohlrabi, and kale), greens (arugula, endive, lettuce, mustard greens, radicchio, and spinach), spring root crops (radishes, potatoes, scallions, spring carrots, and turnips), fall root crops (leeks, parsnips, and rutabagas), and peas.
Warm-Season Vegetables: Artichokes, beans, corn, eggplant, melons, okra, peppers, summer squash, sweet potatoes, tomatoes, and winter squash.
Temperature-Neutral Vegetables: Beets, summer carrots, Swiss chard, cucumbers, and onions.
Rotation for Pest and Disease Prevention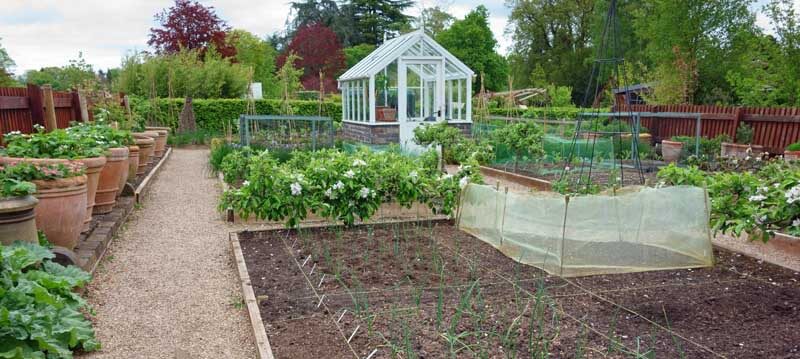 When some vegetables get diseases, the disease-causing pathogens remain in the soil for several years where the infected plants were planted. These include many fungal diseases, bacterial diseases, viral diseases, and crop-specific nematodes. Rotating crops in new planting areas in the garden on a two- to three-year basis will help protect future vegetables from getting these diseases.
The most susceptible crops for soil-borne pests and diseases are carrots, cole crops, cucumbers, lettuce, melons, potatoes, squash, and tomatoes. Cucumbers, melons, and squash get many of the same diseases, so consider this when devising your rotation plan.
Many weeds also harbor diseases that can damage crops, so keeping gardens weed free does more than reduce competition for nutrients and light. Maintaining clean beds benefits crop health.
Rotation for Nutritional Needs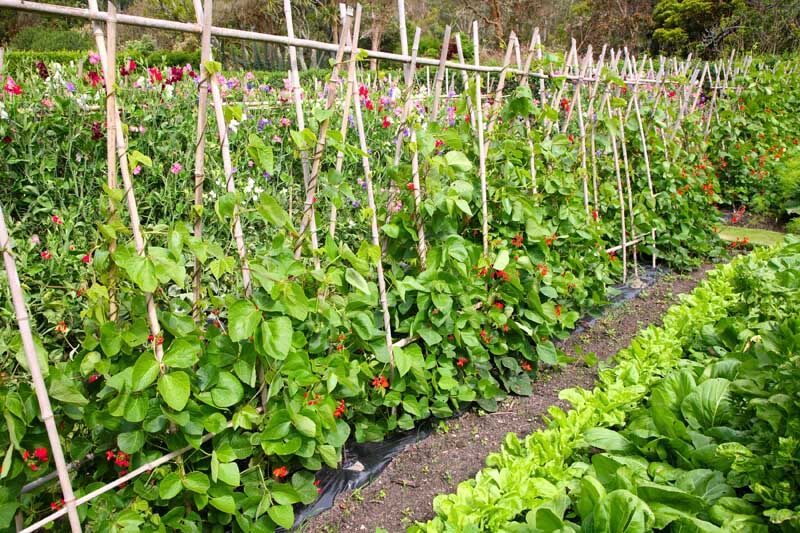 Some vegetables are heavy feeders that deplete the soil of nutrients and water, while others take less from the soil or even added essential nitrogen. The most heavy feeders are tomatoes, squash and melons.
It is also essential to feed your soil yearly with rich organic matter and fertilizers formulated for vegetables. Two recommended Fafard products for added fertility are Fafard Garden Manure Blend, which provides natural nutrition and essential soil microbes, and Fafard Premium Natural & Organic Compost.
Cover Crops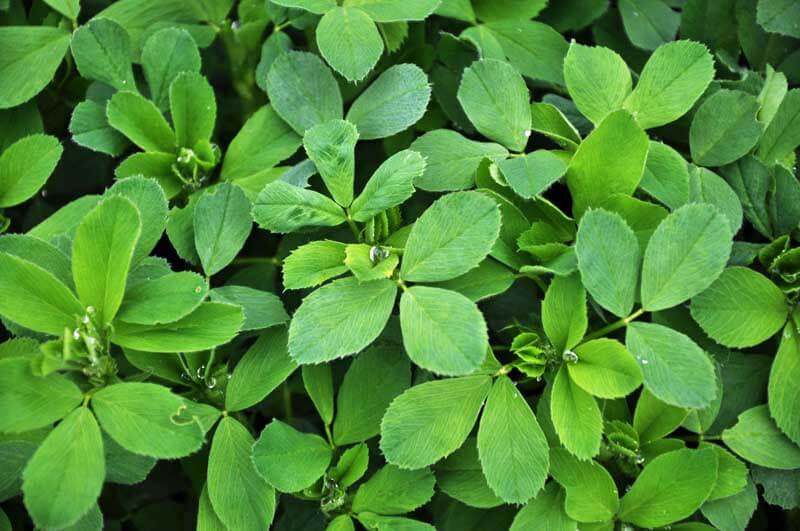 Winter cover crops are a great help to vegetable gardens. Some, like alfalfa, add nitrogen to the soil and set deep roots to break up difficult, clay-rich soils down below. Others, like winter wheat or rye, add needed cover to protect your beds from heavy infestations of winter weeds. They can also be tilled into the soil in spring for added organic matter.
Spring-Summer-to-Fall Rotation Ideas
If you do not have the space, yearly crop output, or inclination to follow a set yearly rotation schedule, consider planting complementary spring-summer-fall crops in these five sequence options.e





Good rotation will improve your vegetable gardens for the long term. Formulate a smart rotation plan and maintain a journal to keep the process in memory.