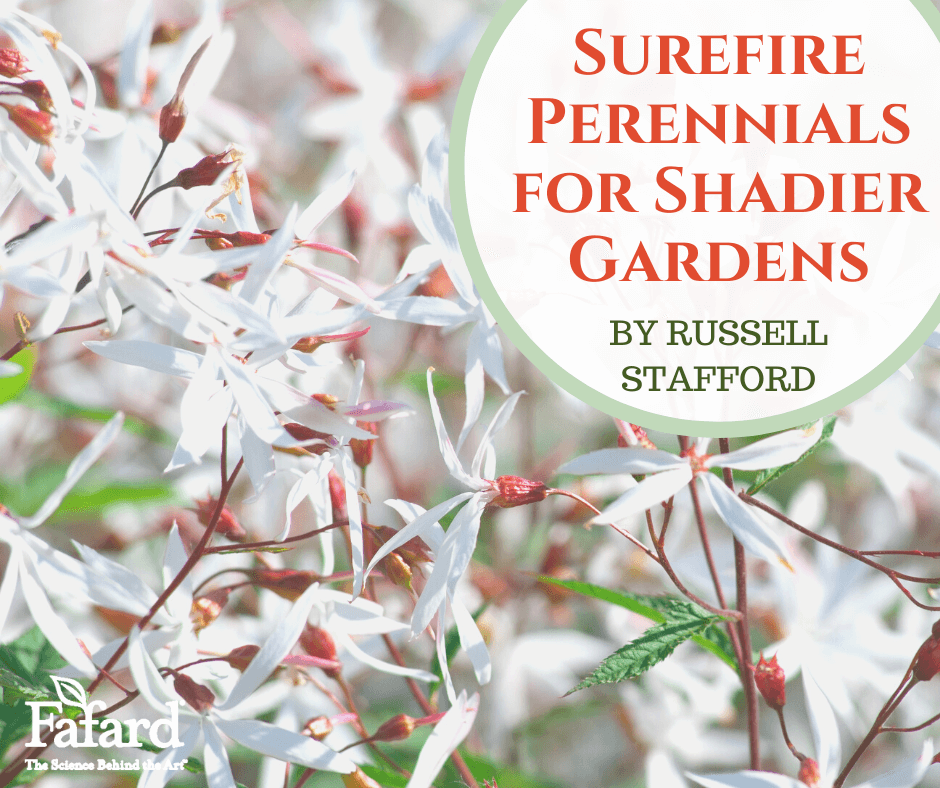 Where have all the flowers gone? If your shade garden has you asking this question around late June, you might consider adding a few of the following perennials to your plantings. They'll answer the "where have they gone" question with an emphatic "They're still here!".
Of course, even the most shade-tolerant perennial may languish if conditions are too dark, dry, or lean. You can improve impoverished or overly heavy soil by digging in a couple of inches of Fafard Premium Natural & Organic Compost before planting your new prizes. In areas with very dense low shade from overhead branches, consider removing a few of the branched culprits.
American Ipecac and Bowman's Root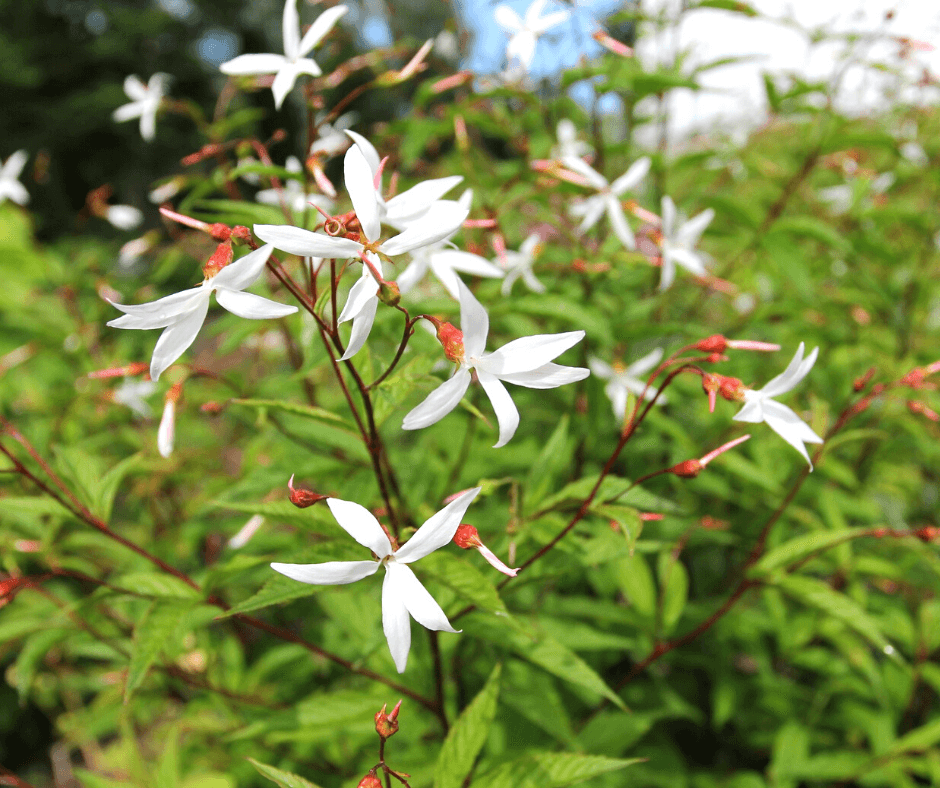 American ipecac and Bowman's root (Gillenia stipulata and Gillenia trifoliata), which also goes by the botanical name Porteranthus, is a durable shade- and drought-tolerant eastern U.S. native that starts summer with a flurry of starry white flowers on bushy, feathery-leaved, 3-foot plants. As with many of the best garden perennials, they're rarely available because of their incompatibility with the mass-market plant production mill that dominates most of American horticulture these days (click on the plant name links for good sources).
Gillenia takes a while to get going, and they look doughty on a garden center display bench. Don't let this deter you. Once they're up to size, they'll anchor your shade border for decades with their ferny presence and delightful June-to-July blooms. They'll also go out with a fiery salvo each fall when their leaves turn sunset tones of purple, orange, and yellow. Few perennials offer so much beauty for so little effort.
Poke Milkweed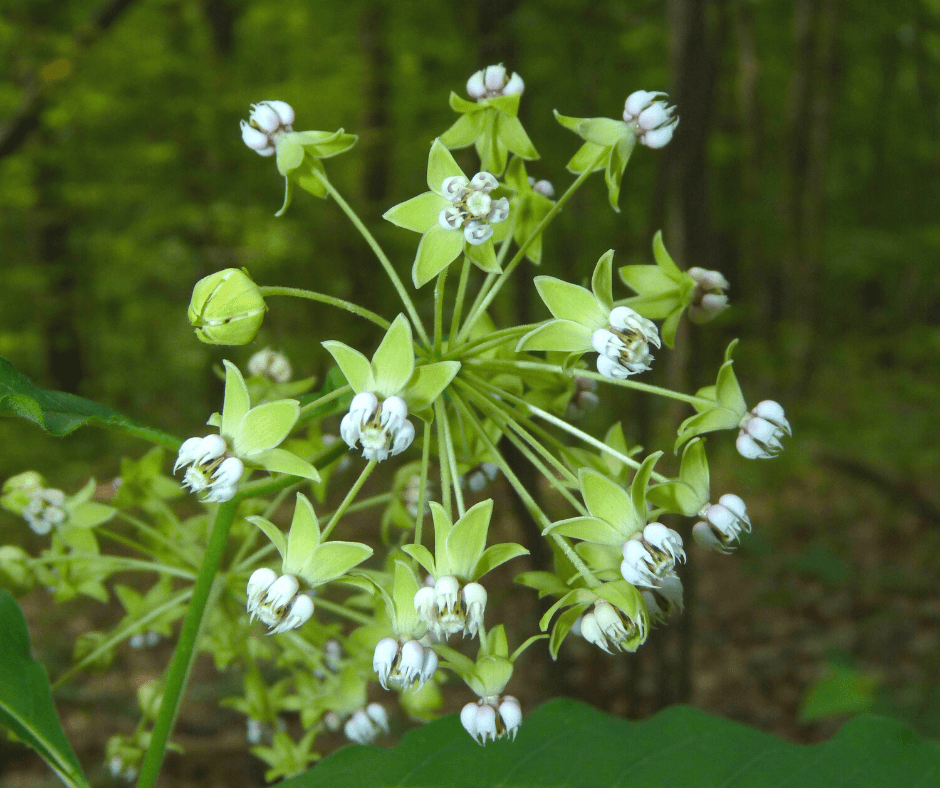 Bummed because your garden is too shady for milkweed and its attendant monarch butterflies? Good news: it probably isn't. You just need to grow the delightful milkweed species that naturally occurs in woodland edge and clearings throughout much of the eastern United States, poke milkweed (Asclepias exaltata). It opens its starburst clusters of down-facing white flowers on 4-foot stems in early summer, making an excellent complement to Gillenia, for one. The common name of this clumping, noninvasive perennial refers to the large elliptical leaves, which bear something of a resemblance to pokeweed (Phytolacca americana). Plants sometimes go dormant in late summer, so don't be alarmed if it dies back a few weeks after blooming.
Yellow Fumitory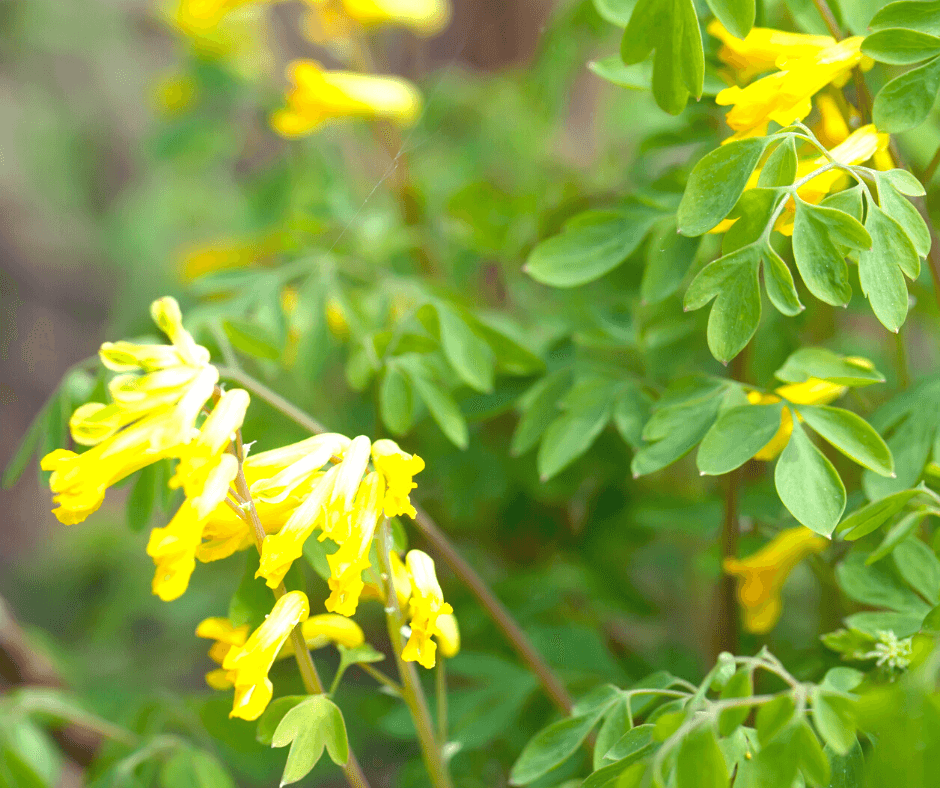 We profiled the little charmer, yellow fumitory (Corydalis lutea), in last month's piece on long-blooming perennials. Whether in sun or shade, it bears repeat flushes of golden-yellow flowers from spring to fall atop handsome 10-inch hummocks of lobed blue-green leaves. Plants multiply reliably via self-sown (or rather ant-sown) seedlings.
Black Cohosh and Appalachian Bugbane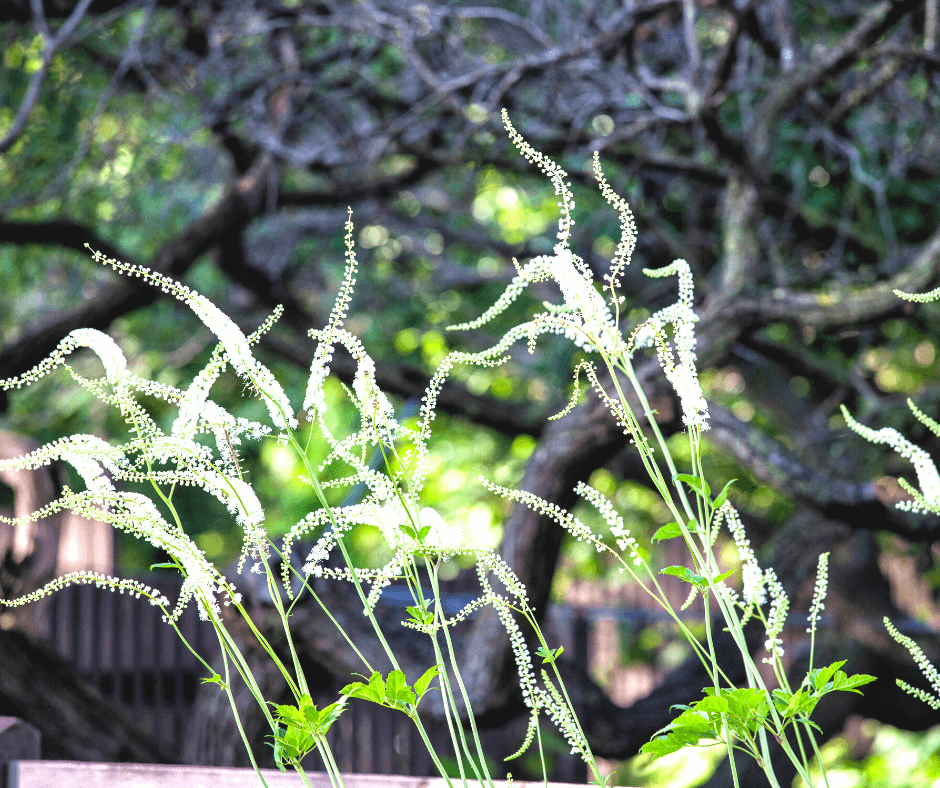 Two big bodacious perennials for partial shade are black cohosh and Appalachian bugbane (Actaea racemosa and A. rubifolia). These two eastern U.S. natives produce imposing bottlebrush spikes of white flowers that entice summer bees and wasps with their pungent (but pleasant) mineral fragrance. The spikes can tower as high as 5 or 6 feet in sites with fertile moist soil (although Appalachian bugbane tends to be somewhat shorter than its compatriot). Robust shrubby clumps of compound foliage provide the foundation for this floral majesty, with Appalachian bugbane making a bolder statement thanks to its large, maple-shaped leaf segments.
August Lily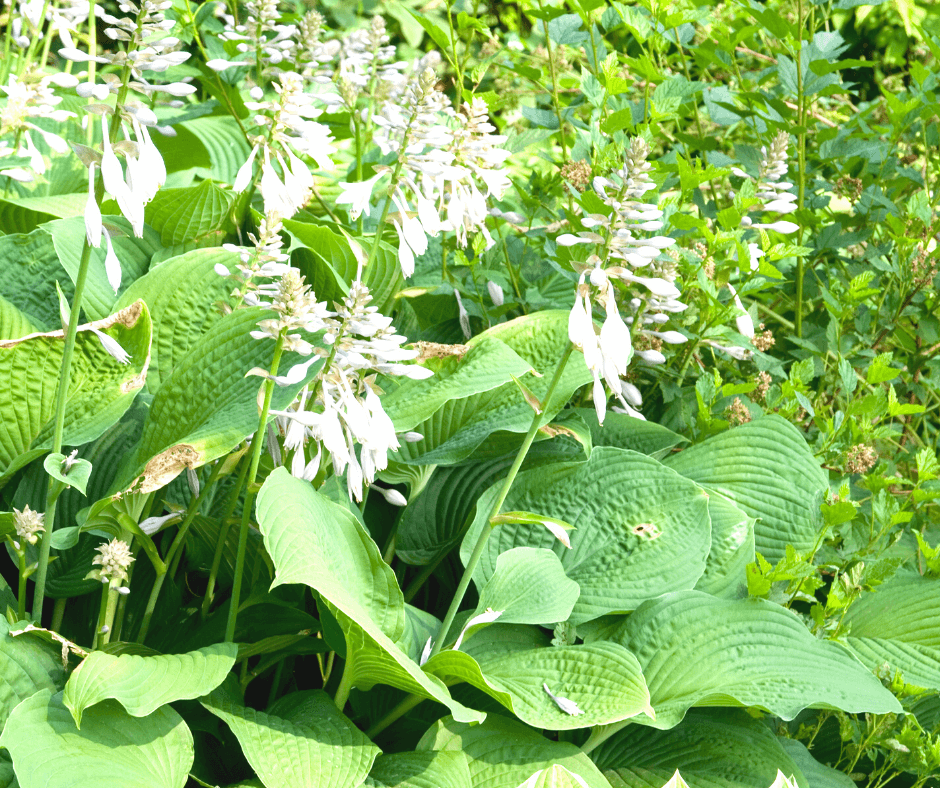 Hostas are sometimes referred to as "flowering foliage plants". This species is one of the main reasons why. As the common name suggests, August lily (Hosta plantaginea) opens its large fragrant funnel-shaped flowers in midsummer, on stout stems that rise above the lush clumps of creased, yellow-green, 10-inch-wide leaves. Hybrids include lilac-flowered 'Honeybells', and 'Royal Standard', which complements its white flowers with rich green leaves. All forms and hybrids of the species are relatively sun-tolerant.
Turtlehead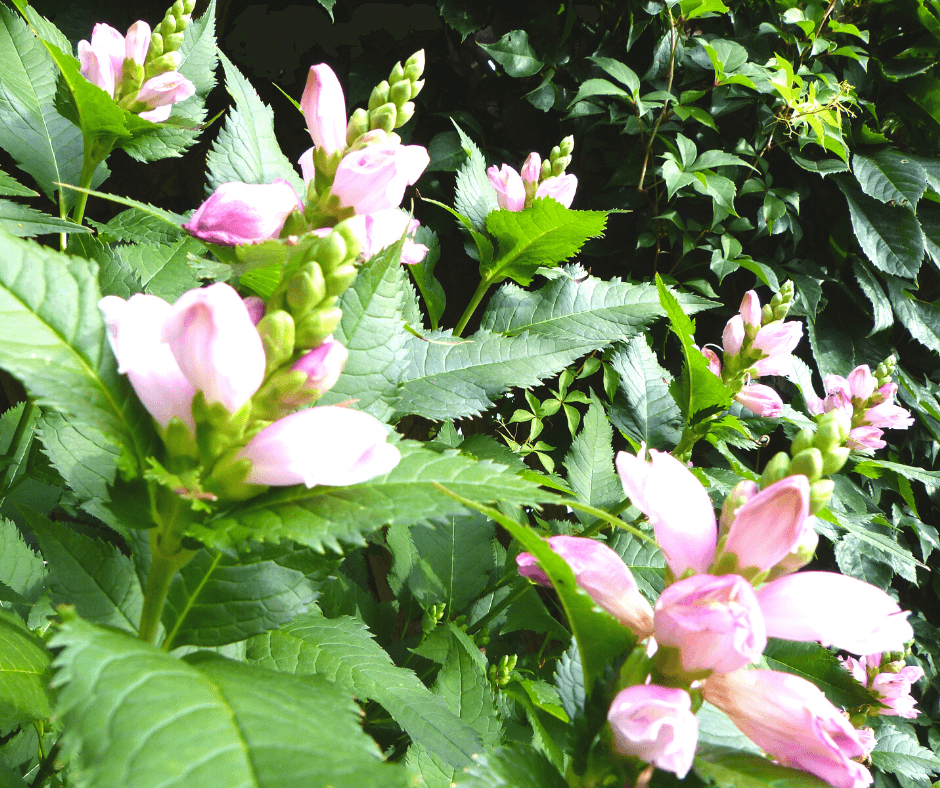 Even the most earthbound imagination will readily grasp what the common name is about, for the flowers of these eastern North American natives do indeed resemble something you'd find at the north end of a turtle. All are tall, moisture-craving, shade-tolerant perennials that bloom in summer. Chelone glabra starts things off in July with white "heads" poised at the tips of 3- to 6-foot stems. Two other widely available species – Chelone obliqua and C. lyonii – offer rose-pink flowers a bit later in the season. The compact cultivar Chelone obliqua 'Tiny Tortuga' carries its bright pink flowers on slowly spreading, glossy-leaved plants that top out at around 18 inches tall.
Cardinal Flower and Great Blue Lobelia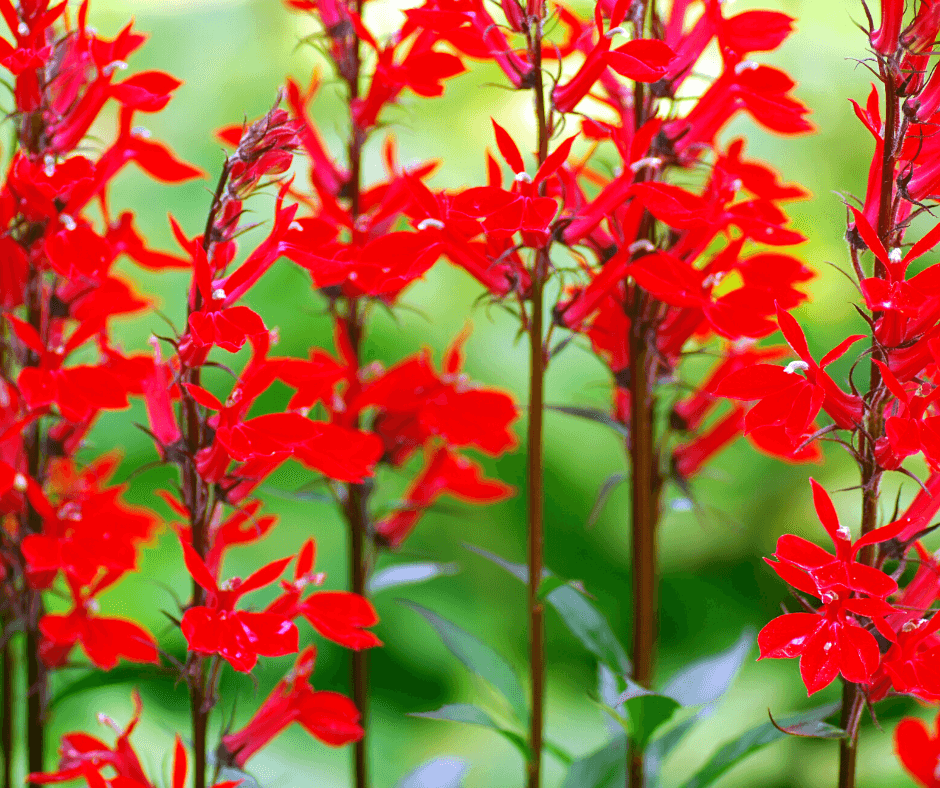 If you love hummingbirds, you need some of these eastern North American natives in your garden. Cardinal flower sports brilliant red hummer-magnets in August, just about the time great blue lobelia decks itself with (you guessed it) bright blue blooms. Both stand around 3 feet tall in flower, dying back to evergreen rosettes after blooming.
Native to damp woodland edges and the like in the wild, Lobelia cardinalis thrives with lots of moisture and dappled shade. Lobelia siphilitica is more drought- and sun-tolerant, but also grows happily in part shade. Cardinal flower comes in many forms including some with purple leaves (e.g., 'New Moon Maroon') or white or pink flowers. It also has occasional dalliances with great blue lobelia that result in typically purple-flowered hybrids classified as Lobelia x gerardii. These are well worth seeking out, as is another comely blue-flowered eastern North American native, Lobelia spicata.
Yellow Sages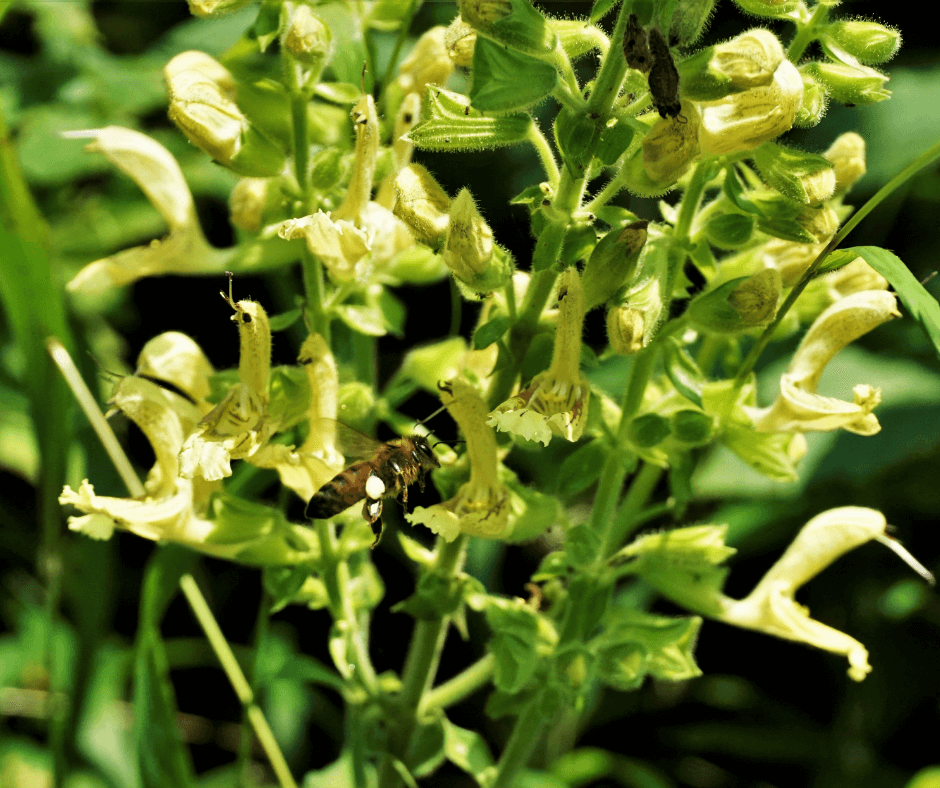 Not all perennial sages are blue-flowered sun-lovers. Several Eurasian salvias have yellow flowers and a preference for shade. Salvia koyamae sends up spikes of pale yellow flowers in late summer, over handsome 18-inch clumps of bold heart-shaped leaves. Also well worth growing is Jupiter's distaff (Salvia glutinosa), a European native that's larger than Salvia koyamae in all its parts. A first-rate foliage perennial, it's particularly effective during its early- to mid-summer blooming season.
Yellow Toad Lily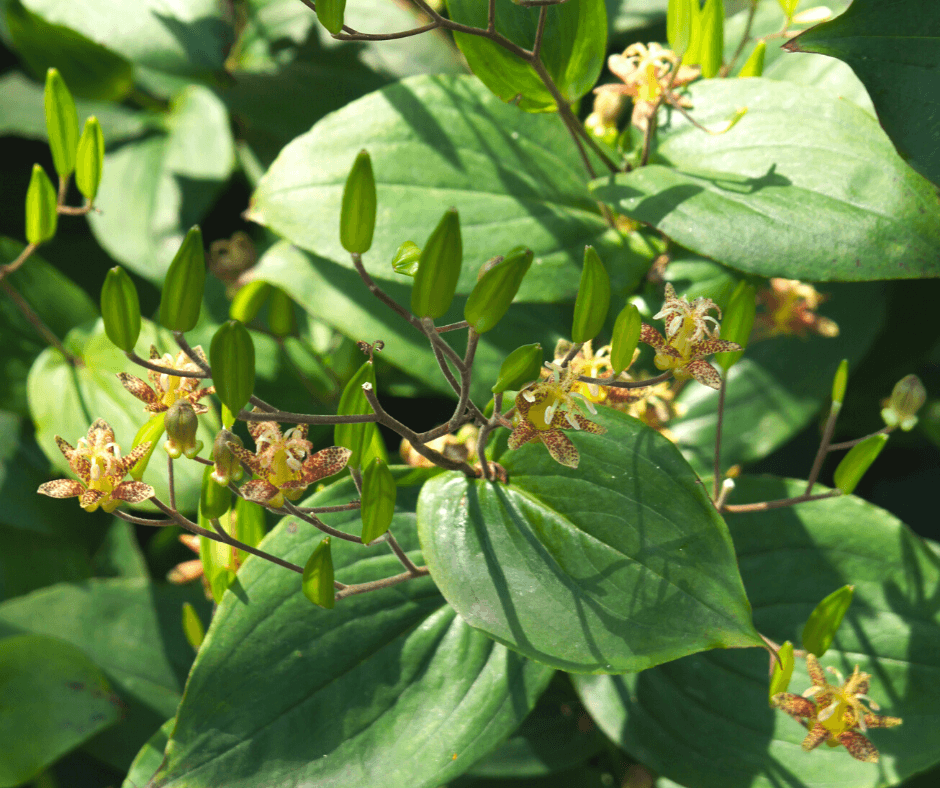 Most toad lilies flower from the end of summer into fall. Not so with the Japanese native, Yellow Toad Lily (Tricyrtis latifolia), whose 2-foot stems are decked with erect branching clusters of yellow, maroon-speckled flowers in July and August.
Grapeleaf Anemone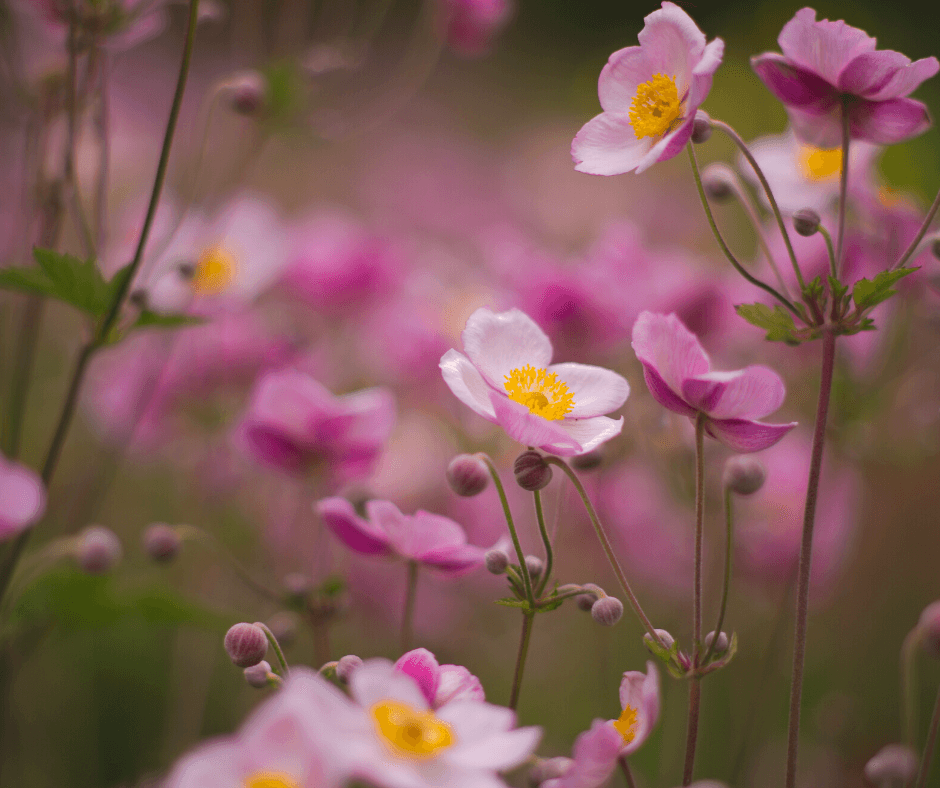 Like yellow toad lily, Grapeleaf Anemone (Anemone 'Robustissima') is an anomalously early-blooming member of a group of perennials (hybrid Japanese anemones) that typically flower in late summer and fall. The silver-pink, saucer-shaped blossoms toss in the August breeze on branching 3- to 4-foot stems. Plants grown from questing underground rhizomes that eventually form large colonies. Exceptionally sun-tolerant compared to most Japanese anemones, it thrives in full sun to half shade.