How Do You Grow Waterlilies in Containers?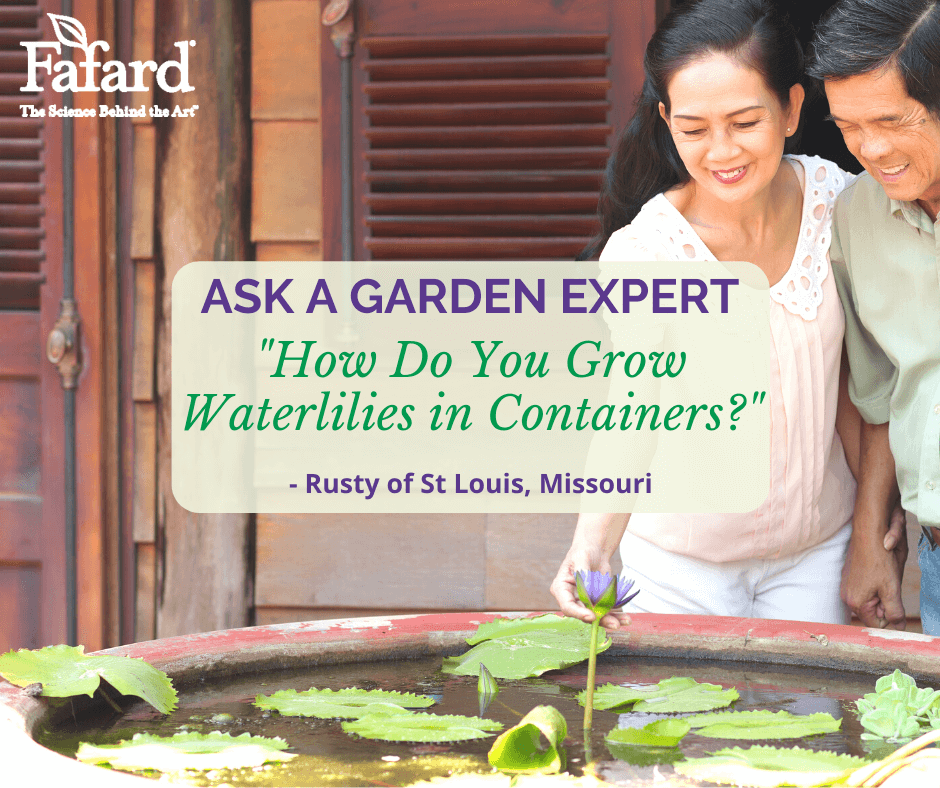 "I would like to know more about waterlilies, container-growing, and how to plant them." Question from Uma of Wellington, Florida–
Answer: You are in luck! There are quite a few tropical, compact waterlilies that grow beautifully in containers. Tropical lilies would be best for your zone and climate.
Tropical Waterlilies for Containers
There are many great options available, which may be listed as pygmy or miniature tropical waterlilies (Nymphaea hybrids). The highly compact, lavender-blue-flowered Nymphaea 'Colorata' is ideal for small aquatic pots or tubs. Another is the heavier blooming Nymphaea 'Margaret Mary', which has even darker purplish-blue flowers and a growth habit suited to tub culture.
How to Grow Waterlilies in Pots or Tubs
"Most gardeners don't consider growing these beautiful aquatic flowers because they lack the desire or space for a pond, but ponds are not needed if you grow small. Watertight, spacious troughs or pots can be converted into tiny water gardens for miniature waterlilies. If you have a partially sunny patio, deck, or garden space that can take the weight of a water-filled pot, you are set!" For further details about how to prepare your waterlily pots, please read our full blog titled, HOW TO CREATE MINIATURE WATER LILY POTS. It will provide all of the information that you need to get growing.
I hope that these tips help.
Happy gardening!
Jessie Keith, Fafard Horticulturist
Content Disclaimer:
This site may contain content (including images and articles) as well as advice, opinions and statements presented by third parties. Sun Gro does not review these materials for accuracy or reliability and does not endorse the advice, opinions, or statements that may be contained in them. Sun Gro also does not review the materials to determine if they infringe the copyright or other rights of others. These materials are available only for informational purposes and are presented "as is" without warranty of any kind, express or implied, including without limitation warranties of merchantability, fitness for a particular purpose, and non-infringement. Reliance upon any such opinion, advice, statement or other information is at your own risk. In no event shall Sun Gro Horticulture Distribution, Inc. or any of its affiliates be liable to you for any inaccuracy, error, omission, fact, infringement and the like, resulting from your use of these materials, regardless of cause, or for any damages resulting there from.