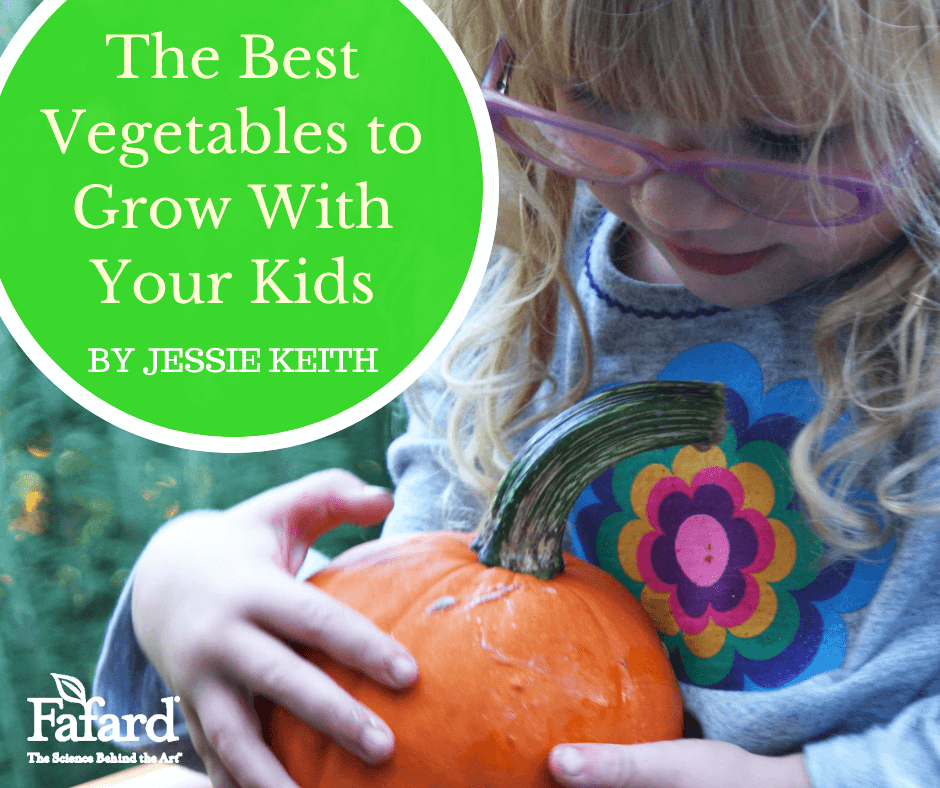 I remember the first time I pulled a carrot from the ground as a child. It was like magic. A simple carrot became a hidden golden-orange gem in the Earth that I could pull and eat! I'd wander the garden, plucking a cherry tomato here, a lettuce leaf there, or snapping off a bean to nibble. It was enjoyable, and I learned to love vegetables in the process. This is why I grow delicious, interesting vegetables with my own children. I'm spreading the garden fun and veggie appreciation.
There were two things I cared about with vegetables as a child: 1. Is it fun to eat? 2. Is it fun to harvest? These are the criteria used for this list. As an added bonus for parents, these vegetables are also easy to grow
Fun Vegetables to Eat and Pick
Cherry Tomatoes: There are so many cool cherry tomatoes to try now, and the smaller, sweeter, and more colorful, the better. I recommend 'Minibel', which produces sweet red tomatoes on tiny plants, 'Sun Gold', which produces loads of super sweet, golden-orange cherry tomatoes, the unusual 'Blue Cream Berries' with its pale yellow and blue fruits, and the classic 'Sweet Million' which literally produces hundreds of sweet red cherry tomatoes on large vines. Kids also love super tiny 'Sweet Pea' currant tomatoes and 'Gold Rush' currant tomatoes, which literally pop with flavor in the mouth. Caging your plants makes harvesting easier—especially for little ones
French Bush Beans: My children love French haricot vert bush beans because they are super thin, stringless, and sweet. The best varieties for kids are produced on small, bushy plants. Try the classic green 'Rolande' or the golden yellow 'Pauldor'
Asian Long Beans: These beans look like spaghetti noodles! They are vining, so trellising is required, but they love hot summer weather, and kids love to pick and eat them. 'Thai Red-Seeded' is a great Asian long bean for kids because it grows so well, and the super long beans double as green hair or green bean rope.
Beit Alpha Cucumbers: These crisp, sweet cucumbers are skinless, practically seedless, and taste great right from the vine. Bring a little water for rinsing, and a little ranch dressing for dipping, and they have an instant garden snack. The new AAS-Winning variety 'Diva' is my favorite because it is disease resistant and produces lots of cucumbers.

Miniature Carrots: Mini carrots are easier for kids to pull from the ground, so they get all the fun with no root breakage. Tiny round 'Romeo' carrots and the small conical 'Short Stuff' are great selections for a kid's vegetable garden. Both also grow well in containers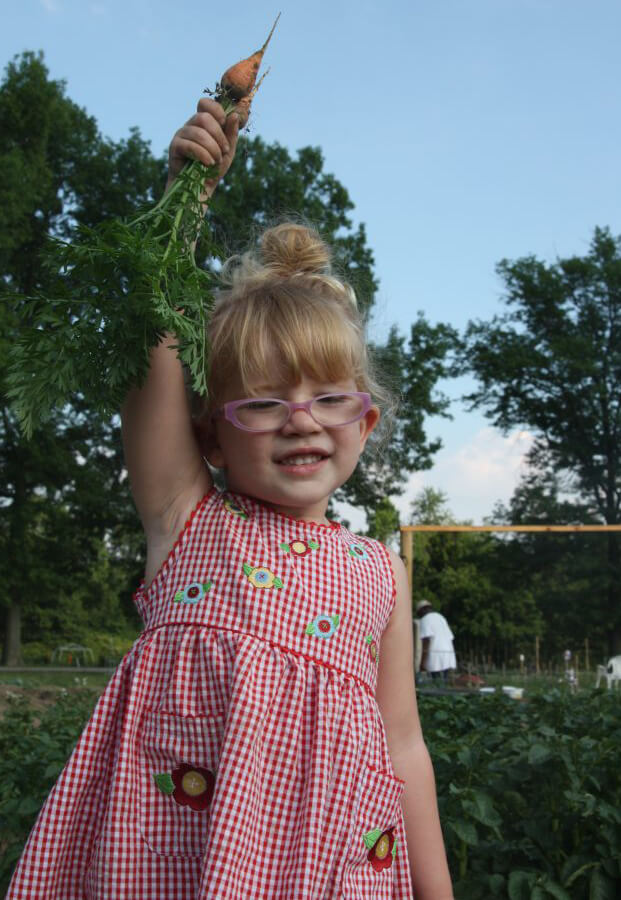 Yum Yum Mini Bell Peppers: The name says it all! These yummy, sweet, mini bell peppers look like Christmas lights and come in shades of red, yellow, and orange! The peppers are high in vitamin C and fun to pick. Just be sure to plant your Yum Yum mini bell peppers away from any hot peppers you may be growing
Small Pumpkins: Kids love to harvest and decorate their very own pumpkins in fall! The little guys, like 'Baby Bear' and 'Baby Pam' are just the right size for kids. Extras can be processed to make Thanksgiving pumpkin pies. Be sure to give the vines plenty of sun and space and you will be rewarded with lots of fall pumpkins
Strawberry Popcorn: Kids can believe these cute, deep red ears actually pop up to make tasty popcorn! Strawberry popcorn is produced on smaller 4-foot plants and the ears are small too. They are decorative when dry and can be popped up in winter as a happy reminder of warmer summer days.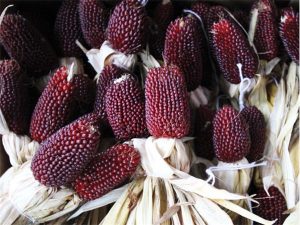 Growing Your Vegetables
Organic gardening is a must, especially when growing vegetables for children. Successful vegetables start with good bed prep and summer-long care. Choose a sunny spot, work up your garden soil, and add a healthy amount of Fafard Premium Natural & Organic Compost and Fafard Garden Manure Blend before planting. Keep your vegetable watered and watch them do their summer magic
When children grow their own vegetables, they eat their vegetables. They look forward to the harvest and enjoy preparing what they have picked. Let them help snap the beans for a salad or clean the carrots before trimming and peeling them for snacking. There's no better way to enjoy time with your kids while instilling good lifelong habits in the process.