Filter Products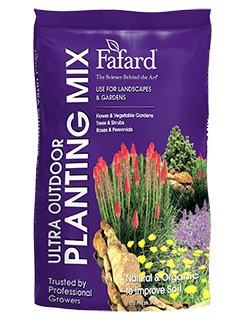 Fafard® Ultra Outdoor Planting Mix
Ingredients
Bark and/or Other Forest Products, Canadian Sphagnum Peat Moss, Compost, Dolomite Lime, Perlite, Vermiculite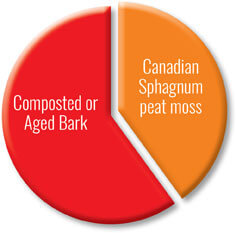 Annuals and Perennials

Bedding Plants

Hanging Baskets and Windowboxes

Outdoor Containers



High in organic matter, this quality planting mix has been formulated for garden and landscape planting. It contains Canadian Sphagnum peat moss and aged softwood bark to add structure and needed organic matter to clay-rich or sandy soils.
Bark
Bark: Pine Bark is used in the Eastern and Central Regions. Fir Bark is used in the Western Region.
Regionally formulated
Regionally formulated and may contain perlite, vermiculite, rice hulls, forest products.