Fafard Garden Giveaway Schedule 2020
Fafard 2020 Garden Giveaways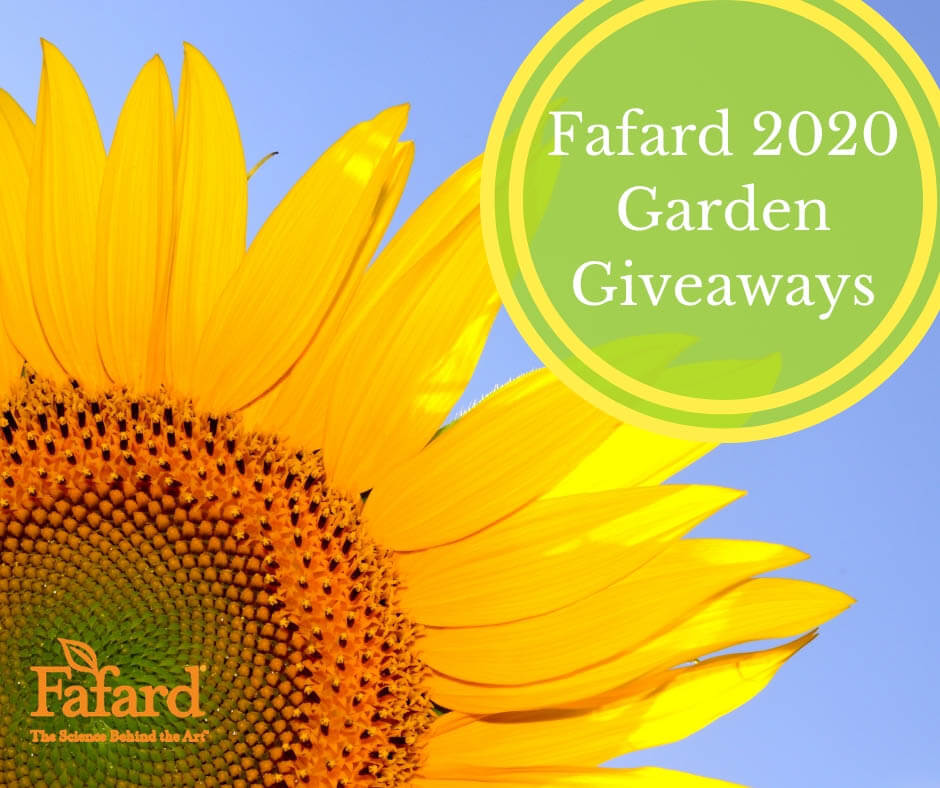 In 2020 Fafard will host three garden giveaway opportunities–one in spring, summer, and fall. Winnings will include Fafard gardening products to make your garden more successful. We encourage everyone to enter!
If you're interested in partnering with Fafard on a future contest, please contact marketing@sungro.com.
March – Fafard® Replenish Your Spring Garden Giveaway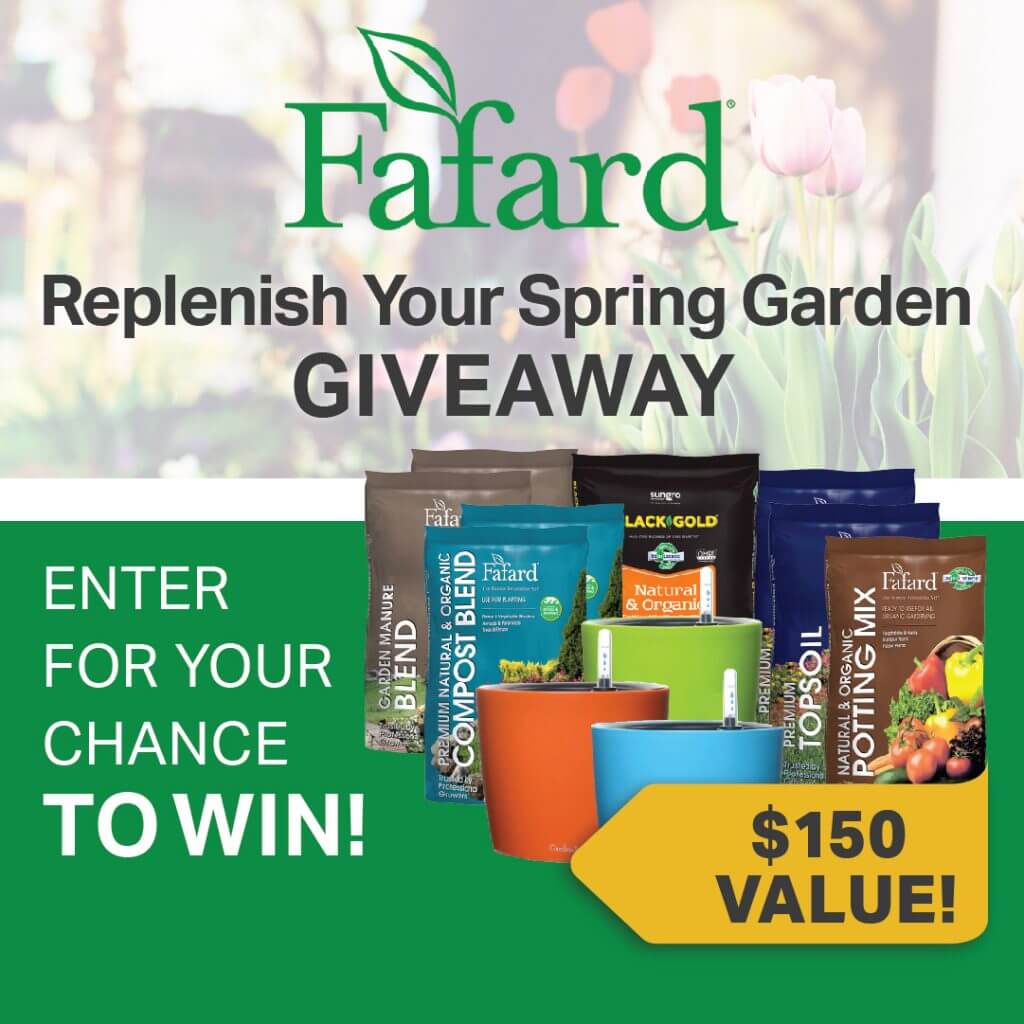 Dates: Friday, March 6 to Friday, March 27, 2020
Winnings are valued at $150 and will include one large bag of Fafard® Natural & Organic Potting Mix, one large bag of Fafard® Professional Potting Mix, and two bags of Fafard® Premium Natural & Organic Compost, two bags of Fafard® Premium Topsoil, and two bags of Fafard® Garden Manure Blend in addition to three, colorful, self-watering pots for indoor or outdoor planting.
Winner: TBA
June– Fafard® Replenish Your Summer Garden Giveaway
Dates: Friday, June 3 to Friday, June 31, 2020
September – Fafard® Replenish Your Fall Garden Giveaway

Dates: Friday, September 4 to Friday, September 25, 2020
Content Disclaimer:
This site may contain content (including images and articles) as well as advice, opinions and statements presented by third parties. Sun Gro does not review these materials for accuracy or reliability and does not endorse the advice, opinions, or statements that may be contained in them. Sun Gro also does not review the materials to determine if they infringe the copyright or other rights of others. These materials are available only for informational purposes and are presented "as is" without warranty of any kind, express or implied, including without limitation warranties of merchantability, fitness for a particular purpose, and non-infringement. Reliance upon any such opinion, advice, statement or other information is at your own risk. In no event shall Sun Gro Horticulture Distribution, Inc. or any of its affiliates be liable to you for any inaccuracy, error, omission, fact, infringement and the like, resulting from your use of these materials, regardless of cause, or for any damages resulting there from.